Yoga
The Yoga Sequence - TYS
Be kind to yourself when you practice yoga. Go slowly, especially in the beginning, and listen to your body. It knows what it can do. If it says "stop," stop. Don't push it.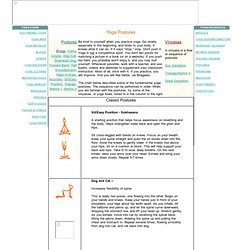 Reflexology Research Presents
Research shows that reflexology work influences physiological measures of the body. Measures include and demonstrate positive impact on: alpha amylase, blood pressure, systolic blood pressure, pulse rate, blood uric acid level, carbon dioxide (exhaled), cholesterol, cortisol, Doppler sonogram, ECG, EEG, fMRI, free radicals, hemoglobin, oxygen density, oxygen saturation, serotonin, triclycerides, uric acid and white blood cell count as well as immune system, intestinal, kidney and pancreas function. Such measures document that reflexology has an effect, providing an objective yardstick to measure reflexology's effects and offering evidence of reflexology's potential benefits.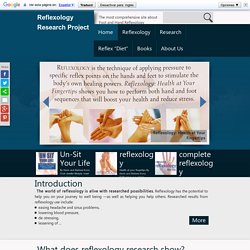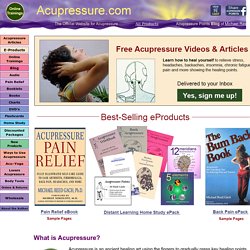 What is Acupressure? Acupressure is an ancient healing art using the fingers to gradually press key healing points, which stimulate the body's natural self-curative abilities. Acupressure was developed in Asia over 5,000 years ago. Using the power and sensitivity of the hand, Acupressure Therapy is effective in the relief of stress-related ailments, and is ideal for self-treatment and preventive health care for boosting the immune system.
The Official Website for Acupressure. Charts for Acupuncture and Acupressure. Meridian Charts.
In the Current Issue Every time you step onto your mat it's a new beginning. To celebrate this spirit, this new year's issue is packed with tips, inspiration, and practice advice to infuse your yoga with the energy of possibility. Kirtan rocker Sean Johnson explains how bringing a contemplative aspect to your mat can spark deep transformation, Andrea Ferretti shares her experience of returning to a regular practice after a break, plus we found the best foods to ignite your energy, present a twisting sequence to boost your immunity, and much more!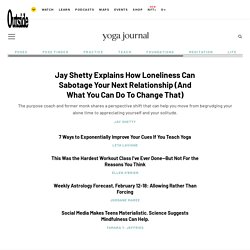 Yoga | Yoga Exercises | Yoga Positions & Poses for Men, Women & More!
Free Online Animated Yoga, Free Animated Yoga Postures, Free Yoga Resource
Welcome to Santosha.com - For Yoga, Meditation and All Your Paths to Contentment