Mcheek
Miniclip Games. Tools.
Media
4chan. /tg/ - Traditional Games. Sup/tg/ - Traditional Games Resource Page. /b/ - Random. /gif/ - Animated GIF. /gif/ is dedicated to NSFW gifs.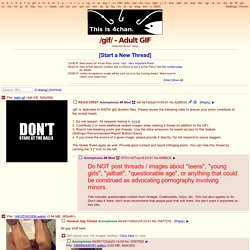 Please review the following rules to ensure your posts contribute to the overall board.1. Do not request. All requests belong in >>>/r/2. Contribute 2 or more related images when starting a thread.3. /x/ - Paranormal. Okay, so i'm fucking sick of being discrete with all of this.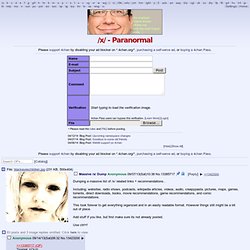 Nothing more is occurring,and it's really pissing me off because it's become an important thing in my life, even though it shouldn't be.I welcome anyone to get involved, and if you find yourself interested by what I share, I will put my anonymous email address in the comments for anyone to contact me through.So, a couple years ago I found a website that some of you, most likely not many, have seen before. trueimmortals.netNow, at first glance, this site seems not only ridiculous, but set up.
I can honestly tell you all that after reading every single post on the site, and doing 2 years worth of research on it, I have finally come to the conclusion that it has a high chance of being (mostly) non-fiction, and based on a lot of facts.The old archived blog is a story of these people back in 2010 who found very sound evidence of real life immortal beings that live among us. Scary Paranormal Stories.
Pearltrees videos
Help.
---