Mcheek
Miniclip Games
Dungeons & Dragons Roleplaying Game Official Home Page - Tools
4chan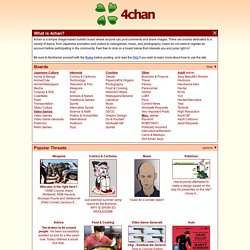 4chan is a simple image-based bulletin board where anyone can post comments and share images. There are boards dedicated to a variety of topics, from Japanese animation and culture to videogames, music, and photography. Users do not need to register an account before participating in the community. Feel free to click on a board that interests you and jump right in!
/tg/ - Traditional Games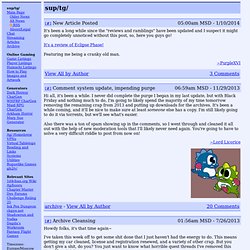 It's been a long while since the "reviews and ramblings" have been updated and I suspect it might go completely unnoticed without this post, so, here you guys go! It's a review of Eclipse Phase! Featuring me being a cranky old man. ~PurpleXVI
sup/tg/ - Traditional Games Resource Page
/b/ - Random
/gif/ is dedicated to NSFW gifs. Please review the following rules to ensure your posts contribute to the overall board.1. Do not request. All requests belong in >>>/r/2. Contribute 2 or more related images when starting a thread.3.
/gif/ - Animated GIF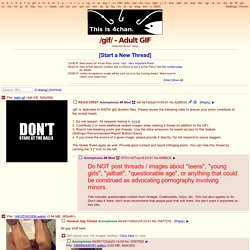 /x/ - Paranormal
Scary Paranormal Stories
Rating: 8.0/10 (61 votes cast) [Please read the first in the Chalk series here! -Derp]