Social justice
Rights Respecting Schools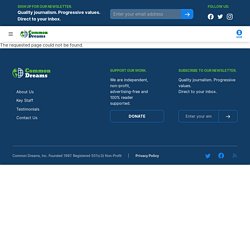 Idle No More: Hints of a Global Super-Movement
What started as a murmur in early October from First Nations People in Canada in response to Bill C45 has become a movement that echoes the sentiments of people all over the world, a battle cry of love for the planet, "Idle No More." At first glance it might appear that this movement is isolated and doesn't effect you if you are not native or if you don't live in Canada, yet it does. It may appear that this resistance is not related to The Occupy Movement, The Arab Spring, The Unify Movement, Anonymous, or any of the other popular uprisings sparked by social unrest, but it is. (Image by Andy Everson) At its very core, all of these movements have very common threads and are born from common issues facing people everywhere. Those who represent financial interests that value money over life itself, that are devoid of basic respect for human decency, and for nature have dictated the future for too long and people everywhere are standing up to say, "No more."
Salt and Light Catholic Media Foundation
The members of Development and Peace are proposing a new action: a petition to the House of Commons on Financial support for the Canadian Catholic Organization for Development and Peace. When you have 25 or more signatures, contact your MP and ask them to present the petitions from their constituents in the House of Commons. Here is a PDF version of the petition for you to print and use and some instructions: *A new version of the petition has been published as of May 15th 2012. Must be single sided (printed on one side only).
Petition for Development and Peace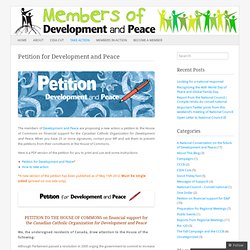 Attacks on Organizations that Speak Up | Voices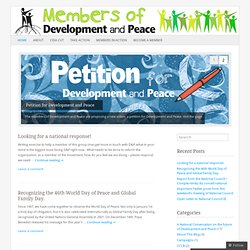 Writing exercise to help a member of this group (me) get more in touch with D&P. what in your mind is the biggest issue facing D&P right now. What needs to be done to reform the organization, as a member of the movement, how do you feel we are doing – please respond, we need … Continue reading Since 1967, we have come together to observe the World Day of Peace. Not only is January 1st a holy day of obligation, but it is also celebrated internationally as Global Family Day after being recognized by the United Nations General Assembly in 2001.
D&P Members Blog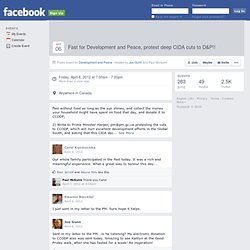 Fast for Development and Peace, protest deep CIDA cuts to D&P!!
Fast without food as long as the sun shines, and collect the money your household might have spent on food that day, and donate it to CCODP; 2) Write to Prime Minister Harper, pm@pm.gc.ca protesting the cuts to CCODP, which will hurt excellent development efforts in the Global South, and asking that this CIDA dec...ision be reversed; 3) Let everyone in your parish know about this fast and protest the cuts by Solidarity Sunday, March 25th;
With change in mind: building partner capacity | Unwrapping Development
Considering the Conference - the UN Conference on Climate Change That Is!
The Canadian Catholic Organization for Development and Peace believes Canadians may be eating the planet to death, so they're going to Rio de Janeiro, Brazil, to nudge the world into a whole new food system.Next June the United Nations Development Program will host Rio+20, a conference aimed at evaluating progress since the landmark Rio Earth Summit of 1992. Development and Peace is one of several Catholic organizations planning on attending. "For us, responsible care of the planet is part of our campaign. It's part of our five-year theme. We see it as a priority issue," said Development and Peace program officer Mary Durran.
D&P pushing for sustainable, small-scale farming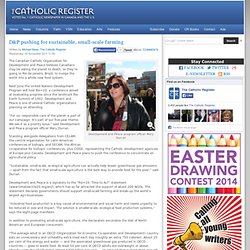 Caritas Internationalis
Development and Peace | Développement et Paix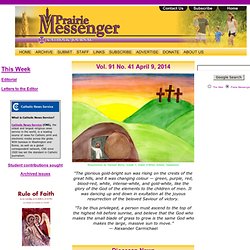 index
Resurrection by Hannah Berry, Grade 7, Sister O'Brien School, Saskatoon "The glorious gold-bright sun was rising on the crests of the great hills, and it was changing colour — green, purple, red, blood-red, white, intense-white, and gold-white, like the glory of the God of the elements to the children of men. It was dancing up and down in exultation at the joyous resurrection of the beloved Saviour of victory. "To be thus privileged, a person must ascend to the top of the highest hill before sunrise, and believe that the God who makes the small blade of grass to grow is the same God who makes the large, massive sun to move." — Alexander Carmichael
"These standards make Nova Scotia one of the most progressive energy jurisdictions in the world" - Darrell Dexter, former Premier of Nova Scotia Nova Scotia is making major moves to renewable energy sources that can be seen as a benchmark for the rest of the country. The province, notorious for its reliance on coal, has begun a shift towards renewable resources. In April 2010, Nova Scotia passed the Renewable Energy Plan, committing to have 25% of its energy come from renewable resources by 2015 and40% reliant on renewables by 2020. Nova Scotia is seeing the results of these measures already with the use of renewable energy sources increasing from 11 to 17% between 2006 and 2011 and it is expected that the 2020 target will be met.
Citizens for Public Justice | Faith Justice Politics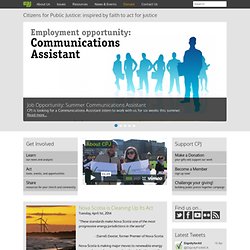 cidse
CCIC - CCCI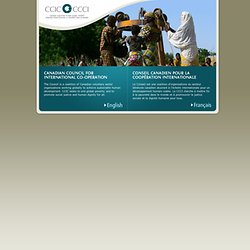 The Council is a coalition of Canadian voluntary sector organizations working globally to achieve sustainable human development. CCIC seeks to end global poverty, and to promote social justice and human dignity for all. Le Conseil est une coalition d'organisations du secteur bénévole canadien œuvrant à l'échelle internationale pour un développement humain viable. Le CCCI cherche à mettre fin à la pauvreté dans le monde et à promouvoir la justice sociale et la dignité humaine pour tous.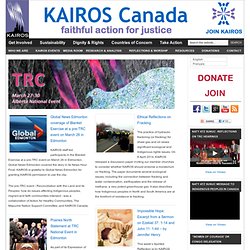 Ethical Reflections on Fracking The practice of hydraulic fracturing (or fracking) for shale gas and oil raises significant ecological and Indigenous rights issues. On 8 April 2014, KAIROS released a discussion paper inviting our member churches to consider whether KAIROS should endorse a moratorium on fracking. The paper documents several ecological issues, including the connection between fracking and water contamination, earthquakes and the release of methane, a very potent greenhouse gas.
KAIROS Canada
Caritas Internationalis
Development and Peace | Développement et Paix
compadres-elsalvador-canada