Anatomy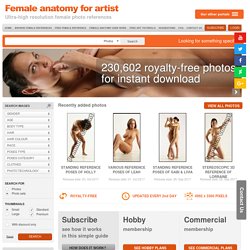 We have exciting news. With our new stereoscopic 3D references you can get one step closer to having a real nude anatomy model for your drawing in your living room anytime you need. Each pose is taken from 8 angles, which you can see either in 2D as 2 photos side by side (3840 x 1140 px) or in 3D on your 3D TV or 3D monitor as a standard 1920 x 1080 px resolution MPO file. Check out it here.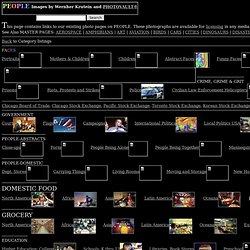 This page contains links to our existing photo pages on PEOPLE. These photographs are available for licensing in any media. For Pricing, General Guidelines, and Delivery information click here. You may contact us thru email or by phone for more information on the use of these images, and any others in our files not shown here.
PEOPLE Stock Photographs, Pictures Links Master Page by Wernher Krutein and PHOTOVAULT®
Welcome to characterdesigns.com! We are a site dedicated to providing artistic resources to students and professionals alike, and we're best known for our extensive figure photo references and texture photosets. Feel free to browse around and thank you for stopping by! -Hong Ly Macromedia Flash player plug-in is needed to view this site. Click HERE to download.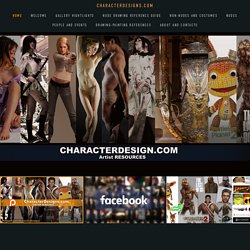 Anatomy, poses, and expressions - Comic Cheat Sheets