Side DIsh
*Simply Scratch*: Parmesan Garlic Bread: Last week was a busy week filled with a field trip to the zoo sandwiched by 3 twelve hour shifts.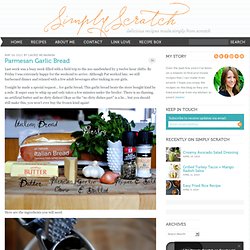 By Friday I was extremely happy for the weekend to arrive. Although Pat worked late, we still barbecued dinner and relaxed with a few adult beverages after tucking in our girls. Tonight he made a special request… for garlic bread. The Pastry Affair - Home - Garlic Parmesan Pull-Apart&Bread. I once made the driest pancake in the world.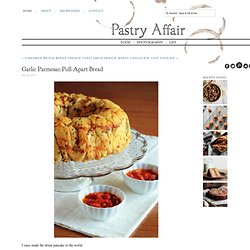 I can see you sitting at home, staring at your computer screen, and scoffing at my bold statement. Driest pancake in the world? Yeah, right. How would you even know? But this is the truth, my friends. Easy Garlic Cheddar Biscuits | Ginas Skinny Recipes. Golden cheddar biscuits drizzled with garlic parsley butter.
Make sure you have some company to enjoy these with, or you'll be tempted to eat them all! You can easily halve this recipe. Of course, they taste best fresh out of the oven, but reheating them the next day is still good if you have leftovers. Garlic Cheddar BiscuitsSkinnytaste.com Servings: 14 • Serving Size: 1 biscuit • Old Points: 2 pts • Points+: 3 ptsCalories: 97.3 • Fat: 3.9 g • Protein: 3.7 g • Carb: 13.0 g • Fiber: 0.0 g Ingredients: French Fries: The No-Guilt Version. There's nothing like a french fried potato.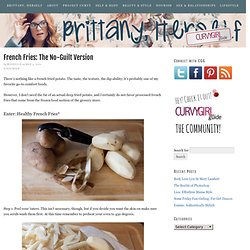 The taste, the texture, the dip-ability; it's probably one of my favorite go-to comfort foods. However, I don't need the fat of an actual deep fried potato, and I certainly do not favor processed french fries that come from the frozen food section of the grocery store. Crispy Potato Roast Recipe. Hey Guys!
So…it's still really hot out…wtf! I'm totally ready for fall…forget this, "I just don't want summer to end" BS…I'm OVER IT! Baked Parmesan Tomatoes -EW.
---