Top Sites List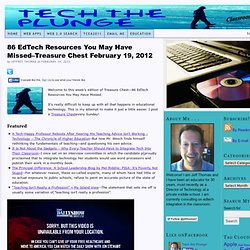 Welcome to this week's edition of Treasure Chest—86 EdTech Resources You May Have Missed. It's really difficult to keep up with all that happens in educational technology. This is my attempt to make it just a little easier. I post a Treasure Chestevery Sunday! Featured A Tech-Happy Professor Reboots After Hearing His Teaching Advice Isn't Working – Technology – The Chronicle of Higher Education–But now Mr.
86 EdTech Resources You May Have Missed–Treasure Chest February 19, 2012
We are a group of curious teachers who explore and brainstorm ways t`o integrate Web 2.0 technologies into our teaching. Some of us meet face-to-face at an independent school in St. Petersburg, Florida.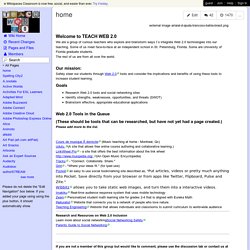 I began this series with a list of my 11 most popular blog posts of 2011. As I looked through my analytics in preparation for that post, I was interested to see the appetite for posts that offer specific tech tips and how-to guidance. Today, I round up the 2011 posts that I think offered the most useful tech how-to tips.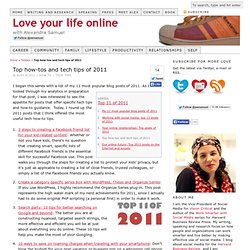 Top how-tos and tech tips of 2011
0 Comments January 10, 2011 By: Guest Blogger Jan 10 Written by: 1/10/2011 12:46 PM ShareThis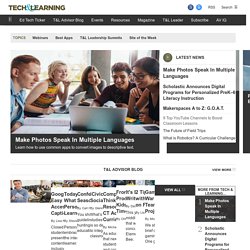 100 Web 2.0 Tools Every Teacher Should Know About 44.24K Views 0 Likes We're always trying to figure out the best tools for teachers, trends in the education technology industry, and generally doing our darnedest to bring you new and exciting ways to enhance the classroom. But I wanted t... 20 Free and Fun Ways To Curate Web Content 23.98K Views 0 Likes