PLC
Web research on the iPad using Evernote and Skitch (how-to)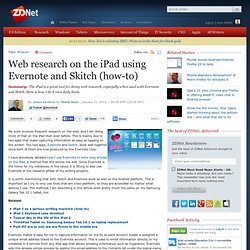 My work involves frequent research on the web, and I am doing more of that on the iPad than ever before. This is mainly due to two apps that make capturing information as easy as tapping on the screen. The two apps, Evernote and Skitch , work well together since both of them are now produced by the Evernote Corp. I have previously detailed how I use Evernote to write long articles on the iPad , a method that still serves me well. Since Evernote is the home for my notebooks in the cloud, it is fitting to also use Evernote in the research phase of my writing projects. It is worth mentioning that both Skitch and Evernote work as well on the Android platform.
Loudon, Mary - Outlook Web Access
Email Share January 26, 2012 - by Mike Shumake 0 Email Share Defining the Problem Teachers answer to principals who answer to superintendents who answer to elected school boards. Yet states have central offices like the Department of Public Instruction (DPI) of North Carolina that want to support education improvement but don't have the ability to mandate or do more than pass state policy.
A Statewide Digital Professional Learning Community: It's Time to Think Big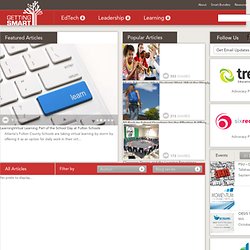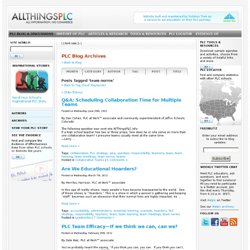 Team Norms
« Back to blog « Back to Tag Cloud (Keywords) Q&A: Scheduling Collaboration Time for Multiple Teams Posted on Wednesday, June 20th, 2012 By Dan Cohan, PLC at Work™ associate and community superintendent of Jeffco Schools, Colorado The following question was sent into AllThingsPLC.info: If a high school teacher has two or three preps, how does he or she serve on more than one collaboration team?
Copy of PLC Norms by Dodie Maddox on Prezi
« Back to blog Electronic Teaming for Singletons in a PLC Posted on June 24, 2011, by Bill Ferriter By Bill Ferriter, teacher and PLC at Work™ associate Bill Ferriter has been working to introduce learning teams and singletons to a range of free products and services that can make collaboration more efficient.
Electronic Teaming for Singletons in a PLC