Tutoriales Ps
In this category we want to give you an advice to other great sites, where you can get a lot of very useful information, inspirations and materials. Here I collected 10 great Photoshop tutorials, which can help you to expand your skills. Create a Devastating Tidal Wave in Photoshop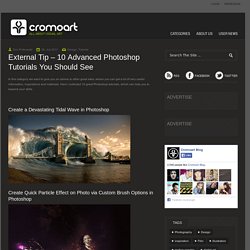 Making precise selections in Photoshop is an essential skill that every designer needs. As a print designer, you will find yourself using selections to remove objects from their background to place within ads. As a web designer, you might extract an image and place it on a website with no background. If you are a photographer, you might make a selection to remove blemishes or other unwanted features from an image. You can't get around it; everyone uses selections, and if you make excellent selections, you'll end up with excellent work.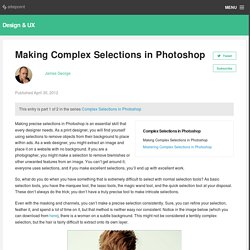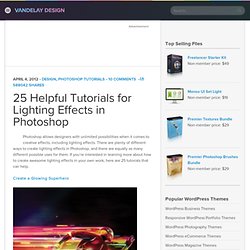 Photoshop allows designers with unlimited possibilities when it comes to creative effects, including lighting effects. There are plenty of different ways to create lighting effects in Photoshop, and there are equally as many different possible uses for them. If you're interested in learning more about how to create awesome lighting effects in your own work, here are 25 tutorials that can help.
30 Christmas Holiday PSD & AI Flyer Templates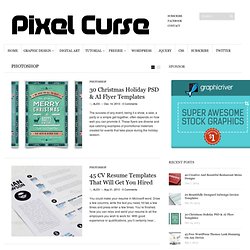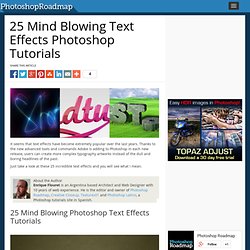 It seems that text effects have become extremely popular over the last years. Thanks to the new advanced tools and commands Adobe is adding to Photoshop in each new release, users can create more complex typography artworks instead of the dull and boring headlines of the past. Just take a look at these 25 incredible text effects and you will see what I mean.