Psychology
pda15022.pdf (application/pdf-objekt)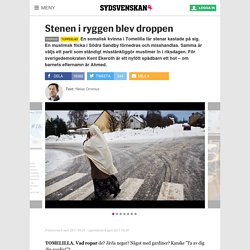 Varför kan de inte bara sluta?
Stenen i ryggen blev droppen - Sverige - Sydsvenskan - Nyheter dygnet runt
On September 18, 2007, a few dozen neuroscientists, psychiatrists, and drug-company executives gathered in a hotel conference room in Brussels to hear some startling news.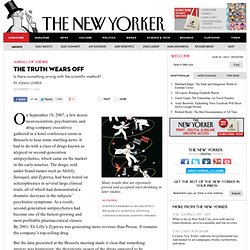 Liminality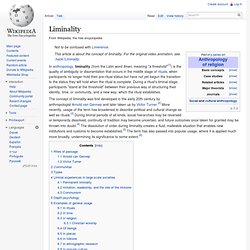 In anthropology, liminality (from the Latin word līmen, meaning "a threshold"[1]) is the quality of ambiguity or disorientation that occurs in the middle stage of rituals, when participants no longer hold their pre-ritual status but have not yet begun the transition to the status they will hold when the ritual is complete. During a ritual's liminal stage, participants "stand at the threshold" between their previous way of structuring their identity, time, or community, and a new way, which the ritual establishes.
Réel symbolique imaginaire
Introducing Lacan (9781840466690): Darian Leader, Judy Groves