Gaming Websites!
First-Person Tetris. TVOKids.com - Free educational games for kids. Main Sections. Race For The Top | GameGarage.co.uk. Home > Adventure Games Race for the Top is an addictive jump and run game that is full of surprises.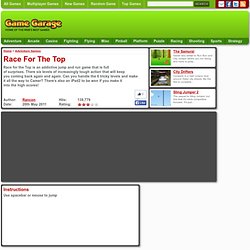 There six levels of increasingly tough action that will keep you coming back again and again. Can you handle the 6 tricky levels and make it all the way to Career? There's also an iPad2 to be won if you make it into the high scores! Z-Type. When Penguins Attack. Clockbusters. See the clues, guess the movie.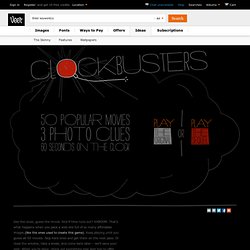 And if time runs out? KABOOM. That's what happens when you pack a web site full of so many affordable images (like the ones used to create this game). Skywire VIP. ROLY-POLY Cannon 2. SHIFT. Silversphere - Puzzle Games at Miniclip. Ragdoll Homicide - Bored.com Games. Primary - Bored.com Games. Description: Primary is about a Hueman named Roy.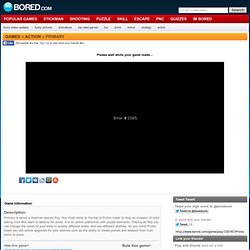 Roy must climb to the top of Prizim tower to stop an invasion of color eating Void who want to destroy his world. Paint Path - Bored.com Games. Multitask. MindJolt Games on Facebook (1) Max Dirt Bike - Free Online Sports Games from AddictingGames. Kitten Cannon - Free Online Arcade Games from AddictingGames. Hiring Day - Bored.com Games. Gravitee 2 - Bored.com Games. Play Online Games :: 2D 3D Web Game Arcade. Contrast Cannon - Bored.com Games. Club Penguin - Waddle around and meet new friends! Free Fun Games - Bored.com. Avalanche. Angry Birds - Bored.com Games. Games - Free Online Games at Addicting Games!
---