D Thinking
MINATEC IDEAs Laboratory: Xtreme Prototyping
philippe malllein
Just like the rest of us, creatives like Milton Glaser, Louis C.K. and Ray Bradbury struggle when going through their process. No really, we have proof. In a sequel of sorts, we've assembled videos from musicians, stand-up comedians, writers, and others to help give us a look inside the inner-workings of some of the world's most talented creatives. 1. Bill Evans: Find Joy in the Process(4:34) Jazz Pianist Bill Evans strips away the glamor of creative work and emphasizes the need to have a love for the nitty-gritty.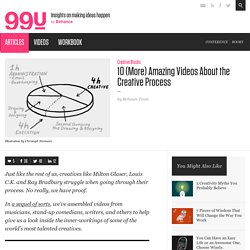 Veeb design, Veeb design | SlideShare
Pensée design par VEEB DESIGN - Processus design - Stratégie d'innovation
innovation design de services - VEEB DESIGN
Pensée design par VEEB DESIGN - Processus design - Stratégie
Design thinking positioned company
method innovation design thinking
L. de Brabandère part 1: Créativité et innovation
Declic canevas-strategique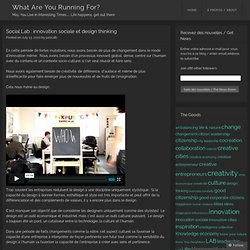 En cette période de fortes mutations, nous avons besoin de plus de changement dans le mode d'innovation même. Nous avons besoin d'un processus innovant global, dense, centré sur l'humain avec du contenu et un contexte socio-culturel si l'on veut réussir et faire sens. Nous avons également besoin de créativité, de différence, d'audace et même de plus d'inefficacité pour faire émerger plus de nouveautés et de fruits de l'imagination. Cela nous mène au design. Trop souvent les entreprises réduisent le design à une discipline uniquement stylistique.
Social Lab : innovation sociale et design thinking « What Are You Running For?
Lead User Studies (1/6) - Developing Breakthrough Products and Services
Lead User Studies (5/6) - Identifying Lead Users
The Periodic Table of Design / La table periodique du Design *beta*
The Periodic Table of Design *beta* AboutThe Periodic Table of Design is a tabular display organizing some elements about "design" by selected categories. Inspired by The Famous "Periodic Table of Typefaces" Visit the periodic table of periodic tables here.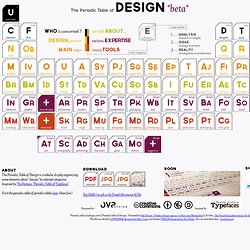 HCD Connect
Slide deck by Roger Martin The design of business Presentation
22,993 views Featured in: Business, Technology oger Martin, a leading proponent of design thinking in business, makes the case that we can understand innovation through a new model of how businesses advance knowledge over time, and that businesses ...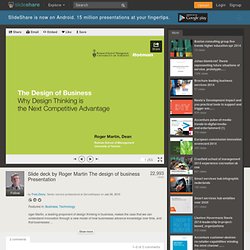 Co-conception, créativité, bottom-up, les politiques publiques ont beaucoup à apprendre du design. Synthèse. Publié en avril 2010 à la Documentation Française, le Design des politiques publiques est la première édition de la 27ème région, « laboratoire de transformation publique ». Issus du milieu du design, les acteurs de cette structure se proposent de réviser la conception de projets à caractère public à travers des méthodes liées au design.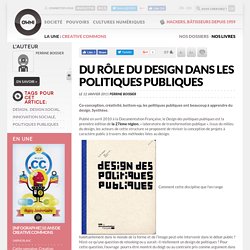 S'organiser pour innover
Pour rester compétitives, les entreprises doivent en permanence renouveler leur offre. Une étude récente de Bain & Company a montré que sur deux cent cinquante- huit entreprises multinationales trois sur quatre s'inquiètent du raccourcissement rapide des cycles de vie des produits et trois sur cinq s'alarment de l'émergence de nouveaux concurrents à l'échelle mondiale obligeant à accélérer le renouvellement de leur offre. La parade, un flux récurrent d'innovations, ne se met pas en place facilement. Les théoriciens opposent classiquement deux modèles extrêmes : rupture ou amélioration continue. Le premier, rare et risqué, bouleverse un marché en changeant la donne à la fois pour les clients et pour l'entreprise. Au contraire, l'innovation incrémentale consiste à introduire de menues améliorations qui, sans changer fondamentalement les habitudes du client ou la chaîne de valeur du secteur, permettent à l'entreprise de renforcer son attractivité.