Mode
vetements Femme, Homme, Enfant, Bebe et Grossesse. Achat et vente de vetement pour tous.
Boutique officielle Vicomte A. - Polos, Prêt-à-porter et Accessoires de luxe
Urban Outfitters
Aubin & Wills
Please keep in mind Abercrombie & Fitch and abercrombie kids maintain separate websites and require separate checkouts. Continue [anf-triggerPersistantHeaderEMS]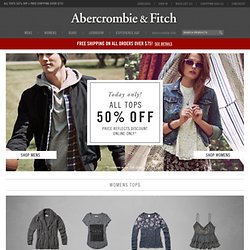 Fitch - Site officiel d'achat
Chevignon: Bienvenue sur la plus grande boutique officielle
C&A Online Shop ! La mode pour femme, homme, enfant, bébé à petits prix.
ACCUEIL
Welcome to Desigual
Andorra Austria / Österreich Bahrain
New Look - Vêtements Femmes, Hommes et Ados Tendance