Mindmapping
The mind-mapping.org Blog » This blog is about software for mindmapping and organising information. This blog will keep you bang up to date on developments in the world of visual networks and all types of business maps.
Mindmapping software News about Cayra Mike Goodold just commented at on my August 2010 post about Cayra that the developers hadn't done a good job of specifying requirements. Well, sadly Cayra became orphan software years ago, but here's a way to get it going on Windows 7, if you have problems. [continue reading...] MindMapSearch.Org is the razor-sharp mind mapping search engine that lets you search all the authority sites and only those sites.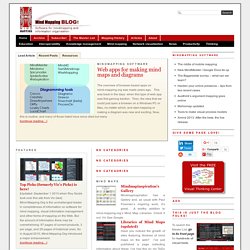 The latest mind maps to be added to the Biggerplate mind map library
Definition of Cognitive Mapping Cognitive mapping may be defined as a process composed of a series of psychological transformations by which an individual acquires, codes, stores, recalls, and decodes information about the relative locations and attributes of phenomena in their everyday spatial environment. In more general terms, a cognitive map may be defined as "an overall mental image or representation of the space and layout of a setting", which means that the act of cognitive mapping is "the mental structuring process leading to the creation of a cognitive map". History and Use of the Term [...]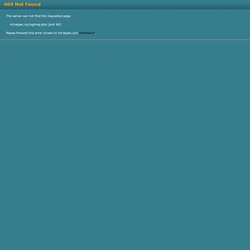 Per un uso didattico di Personal Brain 4.0 – istruzioni essenziali ( di Marco Guastavigna ) [ scarica il pdf compresso ] Confesso che ricomincio a scrivere istruzioni sull'uso di Personal Brain un po' più di 6 anni dopo la pubblicazione delle istruzioni essenziali per l'uso della versione 2 , con emozione e nostalgia. L'ambiente ha conservato infatti le sue caratteristiche essenziali – serve a produrre mappe dinamiche , una definizione che ho via via perfezionato negli anni riflettendo sulla proposta logico-visiva del programma; chi non conosce una mappa dinamica, ne può avere un esempio immediato sul sito del produttore , cliccando sui nodi nella parte alta e osservando via via come essi si ridispongano.
The Brain – istruzioni essenziali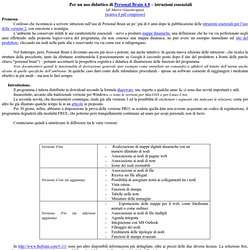 Axon Idea Processor Showcase
Amo la regola che corregge l'emozione, amo l'emozione che corregge la regola (Georges Braque) La realtà che quotidianamente dobbiamo affrontare è varia, complessa e dinamica. Per questo è importante capire, a seconda delle situazioni, quali strategie e strumenti conviene adottare . Alcune considerazioni in questo senso derivano dalla distinzione tra l'ambito di azione creativo e quello cognitivo.
Contesti applicativi delle mappe mentali, mappe concettuali e solution map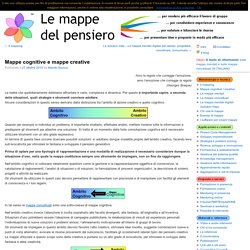 In a post some months ago, I promised to tell you more about WikIT, the mind mapping wiki but kept getting distracted. Now I have found a few minutes to keep my word. WikIT is a facinating resource.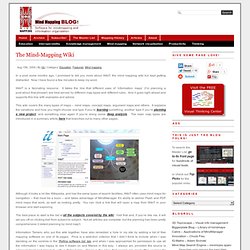 The Mind-Mapping Wiki