Makeup
10 Shapes for Your Eyeshadow. This article is especially for those of you who may feel stuck with your everyday makeup look and desire to branch out, but just can't seem to figure out the best way to do it.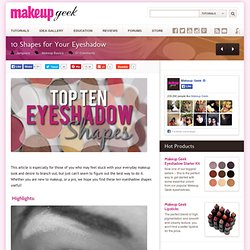 Whether you are new to makeup, or a pro, we hope you find these ten eyeshadow shapes useful! Highlights: Makeup Mon...errr Tuesday: Green Eyes. First, I know it's Tuesday and I'm predictably late with Makeup Monday.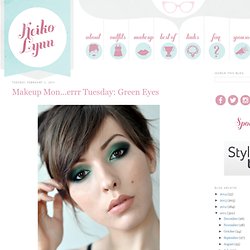 I hope the lack of alliteration doesn't detract from the post; I promise that I have lots of great excuses for not putting this up yesterday. Or, I fell asleep. Breaking Down Beauty: Fixing Broken Powder Cosmetics « Painted Ladies. By Sheila Arkee So, you have a favorite eyeshadow, pressed powder, or blush you absolutely cannot live without.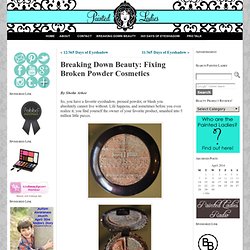 Life happens, and sometimes before you even realize it, you find yourself the owner of your favorite product, smashed into 5 million little pieces. When your powder cosmetics are broken into 5 million pieces, you can always put them in a small container and use as a loose shadow, but you DO have the option of fixing the products so it's almost as good as new. It's easy! How To Create A Simple Brown Smoky Eye Makeup Tutorial. Since you guys wanted to see more step-by-step tutorials, I will be doing a series of makeup tutorials starting with one of my favorite looks, smoky eyes.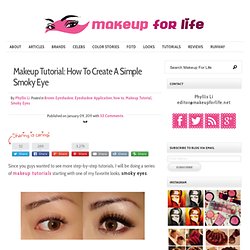 One thing I LOVE about the smoky look is how versatile it is. You can use pretty much any color and you can go from a soft smoky to a really dramatic one. My favorite colors to use on my brown eyes are purples, blues, greens, bronzes and charcoals. Best Cosmetics, Beauty Tips, Makeup Tips, Skin Care Advice, Cosmetics.
---