Fun in NYC
Von - - East Village - New York Magazine Bar Guide
Official Site: ONO at Hotel Gansevoort
Pianos NYC: Media
"Frying Pan"
Freemans - Lower East Side - New York Magazine Restaurant Guide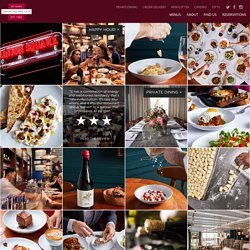 | Union Square Cafe |
Duqqa home recipe: Duqqa is a mixture of herbs, nuts, spices and olive oil that is typically used as a condiment for dipping bread or vegetables. This is Carmen's and Sam's original take on this Mediterranean staple, which we serve with fresh breads at the beginning of your meal. ½ cup sunflower seeds½ cup pumpkin seeds 2 cups toasted pistachios2 teaspoons salt¼ cup fresh lemon juice 2 teaspoon ground fennel seed2 teaspoon ground coriander½ teaspoon black pepper2 cups extra virgin olive oil1 teaspoon chopped oregano2 teaspoons chopped fresh rosemary Roast the sunflower seeds, pumpkin seeds and pistachios separately. Lightly grind the pumpkin and sunflower seeds in a food processor.
Website for Emporio | menuism
Oyster
Sushi Yasuda
The Peninsula New York's dining venues combine the comfort of tradition with modern elegance for guests to experience sophisticated dining at any time of the day. The signature restaurant Clement presents an energetic approach to regionally-sourced cuisine for breakfast, lunch or dinner. The Bar at Clement offers thoughtful cocktails, wines by the glass and a light menu. After a day of exploring the vibrant heart of the city, the timeless Gotham Lounge is a welcome setting to rejuvenate over Afternoon Tea, or for an unforgettable end to a New York City day, toast from the spectacular rooftop bar and terrace, Salon de Ning, while gazing over panoramic views of the shimmering Manhattan skyline.
New York City Restaurants and Bars | The Peninsula New York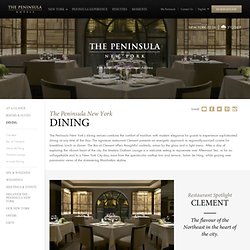 Pastis :: Home
Pastis is a French bistro opened by Keith McNally in 1999, located in Manhattan's meatpacking district. Our menu combines hearty Provençal dishes with moderately-priced bistro fare. The bar serves a range of house cocktails, wines by the glass, carafe or bottle, and several varieties of pastis, an anise-flavored aperitif from the south of France. Pastis will be closed for renovations beginning in February 2014.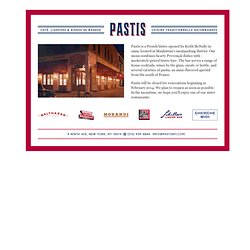 With the addition of a stately new bar looking out onto 44th St, the Bar at db bistro is Manhattan's newest Manhattan-drinking outpost. Whether preference lies with a seasonal cocktail, a classic on the rocks, or a fine French wine, the Bar at db is equipped to shake, stir and serve. The Wine Cellar is filled with value-driven French wines from favorite producers, while wine by the glass offerings include rare gems poured using the Coravin system.
DB Bistro Moderne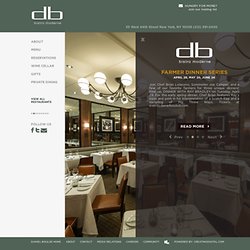 TRATTORIA DELL'ARTE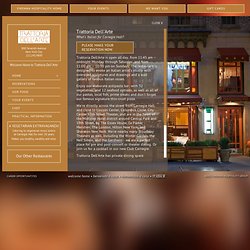 What's Italian for Carnegie Hall? Trattoria Dell'Arte is open all day, from 11:45 am – midnight Monday through Saturday, and from 11:00 am – 10:30 pm on Sundays. The restaurant is designed to evoke an Italian artist's studio with oversized sculptures and drawings and a wall gallery of famous Italian noses. Enjoy our elaborate antipasto bar, with 32 vegetables, and 12 seafood options, as well as all of our pastas, local fish, prime steaks and don't forget our famous signature thin-crust pizza.