3D House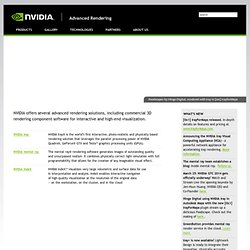 Announcing the NVIDIA Iray Visual Computing Appliance (VCA) - a powerful network appliance for accelerating Iray rendering. More information The mental ray team establishes a blog: Inside mental ray. Follow us
mental images: Home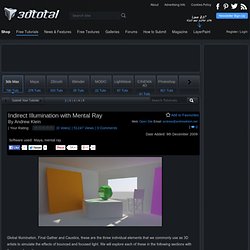 Global Illumination, Final Gather and Caustics, these are the three individual elements that we commonly use as 3D artists to simulate the effects of bounced and focused light. We will explore each of these in the following sections with theory and practice. Global Illumination The underlying principle of Global Illumination is that light, in the real world, can exhibit the ability to reflect off of any surface.
Indirect Illumination With Mental Ray
Resourcen Backround Textures
Documentation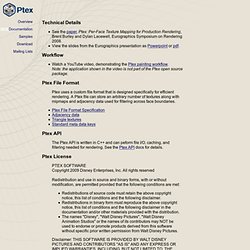 Technical Details See the paper, Ptex: Per-Face Texture Mapping for Production Rendering, Brent Burley and Dylan Lacewell, Eurographics Symposium on Rendering 2008. View the slides from the Eurographics presentation as Powerpoint or pdf. Workflow Watch a YouTube video, demonstrating the Ptex painting workflow.
Retopology
GLYPH