Misc
It has been an embarrassing week for security firm HBGary and its HBGary Federal offshoot. HBGary Federal CEO Aaron Barr thought he had unmasked the hacker hordes of Anonymous and was preparing to name and shame those responsible for co-ordinating the group's actions, including the denial-of-service attacks that hit MasterCard, Visa, and other perceived enemies of WikiLeaks late last year. When Barr told one of those he believed to be an Anonymous ringleader about his forthcoming exposé, the Anonymous response was swift and humiliating. HBGary's servers were broken into, its e-mails pillaged and published to the world, its data destroyed, and its website defaced. As an added bonus, a second site owned and operated by Greg Hoglund, owner of HBGary, was taken offline and the user registration database published.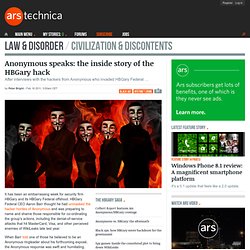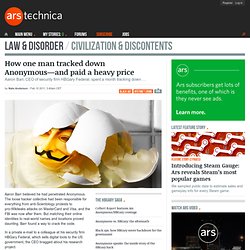 Aaron Barr believed he had penetrated Anonymous. The loose hacker collective had been responsible for everything from anti-Scientology protests to pro-Wikileaks attacks on MasterCard and Visa, and the FBI was now after them. But matching their online identities to real-world names and locations proved daunting.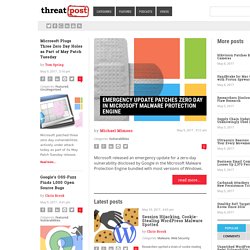 HBGary Federal CEO Aaron Barr Steps Down
Embattled CEO Aaron Barr says he is stepping down from his post at HBGary Federal to allow the company to move on after an embarassing data breach. The announcement comes three weeks after Barr became the target of a coordinated attack by members of the online mischief making group Anonymous, which hacked into HBGary Federal's computer network and published tens of thousands of company e-mail messages on the Internet. HBGary did not respond to telephone and e-mail requests for comments on Barr's resignation.