Matthewbaxter
Matthew Baxter
Just your average unique individual
World Science Festival Video
About Us | Adventist Health System
Adventist Health System is a not-for-profit healthcare organization that emphasizes Christ at the center of care. Founded in 1973 to support and strengthen Seventh-day Adventist healthcare organizations in the Southern and Southwestern regions of the United States, Adventist Health System has grown to become the largest not-for-profit Protestant healthcare provider in the nation. Today, Adventist Health System supports 43 campuses and employs 55,000 individuals.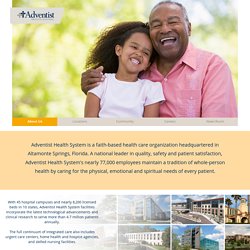 Bible Explorations — Welcome
Sabbath School Lessons for Everyone
English Sabbath School Bible Study Guides and Helps This quarter's Bible study is titled Garments of Grace: Clothing Imagery in the Bible .(Click on the title or the cover picture at the right.) The Adult Sabbath School Bible Study Guides (once called Sabbath School Lessons) are prepared by the Office of the Adult Bible Study Guide of the General Conference of Seventh-day Adventists. You may order a print or Audio copy of this Bible Study Guide online at the Adventist Book Center . The lesson organization in English provided at this web site is quoted directly from that source (Copyright 1995 - 2010 by the Office of the Adult Bible Study Guide, General Conference of Seventh-day Adventists), and is used here by permission.
Separation of the Interstellar Boundary Explorer Ribbon from Globally Distributed Energetic Neutral Atom Flux
N. A. Schwadron1,2,14, F. Allegrini2,3, M. Bzowski4, E.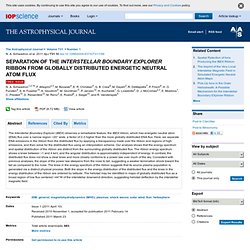 Contributors Evan A. Suma, Belinda Lange, Skip Rizzo, David Krum, and Mark Bolas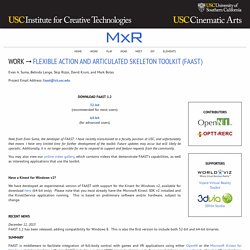 Home - Five Love Languages
By the time a child is 9 years old, he or she is better able to identify and express his or her feelings about love than when he or she was younger. Parents still have to keep in mind that children this age have a limited attention for and limited interest in such things as helping you determine their love language. The following online "game" should help you in your research. Tell your child you would like help solving "The Love Language Mystery Game." Explain that you need him or her to look at a list of "clues" and that these clues are comments that parents sometimes make to their children. Your child will see a set of 20 clue boxes, each with two comments.