EUROPA
THE years 1559 and 1560 were the most momentous in Scotland's long and turbulent history.
Harry Reid: Two years of Scots history sealed our allies and future - The Scotsman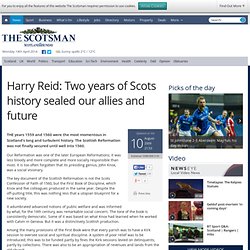 Greece's debt crisis: Trichet the intransigent
IF THE stakes were not so high, Europeans' incompetence in the euro-zone debt crisis would be comic. One year after the Greek rescue was launched, it is manifestly failing (see article). Yields on ten-year Greek bonds are higher than they were a year ago.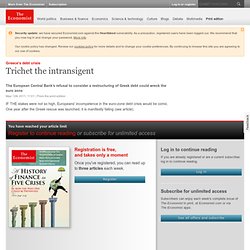 L'Italien Mario Draghi a désormais toutes les chances de succéder à Jean-Claude Trichet à la tête de la Banque centrale européenne (BCE) à l'automne, la chancelière allemande Angela Merkel lui ayant finalement accordé son blanc-seing. "Je connais Mario Draghi. C'est un homme très intéressant et expérimenté.
Angela Merkel soutient finalement Draghi pour la BCE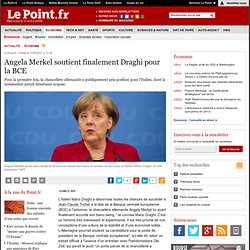 May 3, Global Press Freedom Day
05-04 Bulgarian Media: Lacking Money and Morals