EUROPA
Harry Reid: Two years of Scots history sealed our allies and future. THE years 1559 and 1560 were the most momentous in Scotland's long and turbulent history.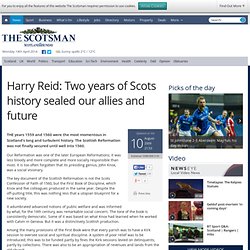 The Scottish Reformation was not finally secured until well into 1560. Our Reformation was one of the later European Reformations; it was less bloody and more complete and more socially responsible than most. It is too often forgotten that its presiding genius, John Knox, was a social visionary. Greece's debt crisis: Trichet the intransigent. Angela Merkel soutient finalement Draghi pour la BCE. L'Italien Mario Draghi a désormais toutes les chances de succéder à Jean-Claude Trichet à la tête de la Banque centrale européenne (BCE) à l'automne, la chancelière allemande Angela Merkel lui ayant finalement accordé son blanc-seing.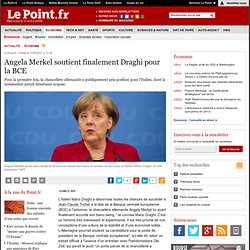 "Je connais Mario Draghi. C'est un homme très intéressant et expérimenté. 05-04 Bulgarian Media: Lacking Money and Morals. May 3, Global Press Freedom Day Bulgaria's ranking in freedom of press, published by Freedom House on the eve of May 3, the global press freedom day, is slipping down once again.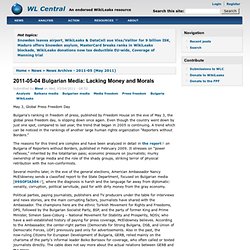 Even though the country went down by just one spot, compared to last year, the trend that began in 2005 is continuing. A trend which can be noticed in the rankings of another large human rights organization "Reporters without Borders." The reasons for this trend are complex and have been analyzed in detail in the report on Bulgaria of Reporters without Borders, published in February 2009.
UK
---