Autres méthodes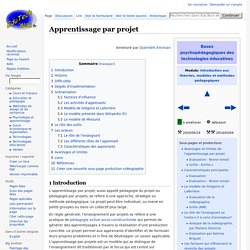 Apprentissage par projet
1 Introduction
Réaliser une enquête de terrain consiste à interroger la clientèle ciblée au moyen d'un questionnaire.Ce travail consiste à :
Réaliser un questionnaire - APCE, agence pour la création d'entreprises, création d'entreprise, créer sa société,l'auto-entrepreneur, autoentrepreneur, auto-entrepreneur, auto entrepreneur, lautoentrepreneur, reprendre une entreprise, aides à  la création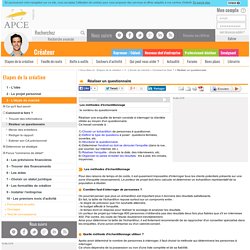 Grilles et algorithmes - Apecade
Types Of Educational Simulation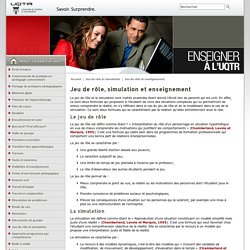 Le jeu de rôle et la simulation sont traités ensemble étant donné l'étroit lien de parenté qui les unit.
Jeu de rôle et simulation
simulation globale à l'épreuve de la FOAD
For more than ten years, the Leaders and Fellows of the Institute for Transforming Undergraduate Education (ITUE) have encouraged the adoption of student-centered and active classroom pedagogies—and in particular—the use of PBL in the undergraduate classroom. On- and off-campus workshops are held for faculty and students to enhance their understanding of PBL. Recipient of a Hesburgh Certificate of Excellence
Problem-Based Learning at University of Delaware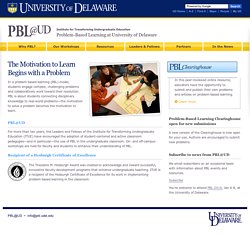 Base de données FOLI. Fossiles de l'Université LILLE 1
L'apprentissage par problèmes est une formule pédagogique qui permet à l'apprenant de développer des habiletés intellectuelles supérieures, telles : le raisonnement;la résolution de problèmes;la prise de décision. C'est donc une formule qui favorise le développement et l'acquisition de compétences.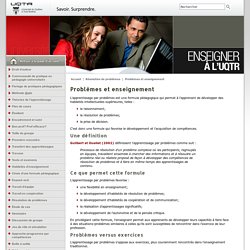 Enseigner à l'UQTR
Survey Software - Crosstabs Software - Online and Paper Surveys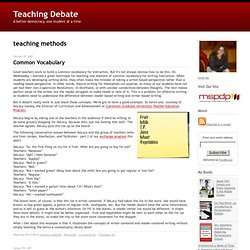 Teaching Debate: teaching methods
Many teachers believe that debating is something you do once, or a few times, and then it's done. Or, alternately, they never have debates in class at all - thinking that there's no time (thank you, pacing guide!), or that they don't have the necessary expertise.
Installation : Télécharger le fichier zippé . Double-cliquer sur le fichier d'installation.
le site académique de SVT de Lille - Téléchargements
TGL: November 2011
MastheadOur mission statement, copyright notice, and cast of characters. ToolkitJolts RevisitedAnother look at a rapid technique.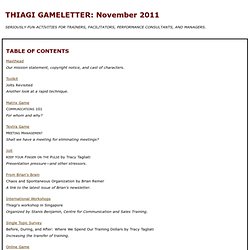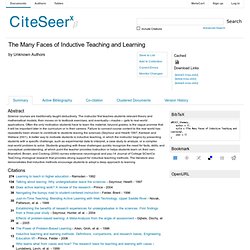 Abstract Science courses are traditionally taught deductively. The instructor first teaches students relevant theory and mathematical models, then moves on to textbook exercises, and eventually—maybe— gets to real-world applications.
The Many Faces of Inductive Teaching and Learning