Jquery
Blog and Web Design Portfolio of Adrian Pelletier. IdTabs. Usual use of tabsView Source <div id="usual1" class="usual"> <ul> <li><a class="selected" href="#tab1">Tab 1</a></li> <li><a href="#tab2">Tab 2</a></li> <li><a href="#tab3">Tab 3</a></li> </ul> <div id="tab1">This is tab 1.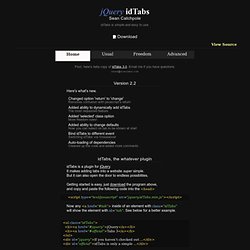 </div> <div id="tab2">More content in tab 2. </div> <div id="tab3">Tab 3 is always last! </div> </div> <script type="text/javascript"> $("#usual1 ul").idTabs(); </script> Creating a jQuery Slide-In Contact Form. Lorem ipsum dolor sit amet, consectetuer adipiscing elit.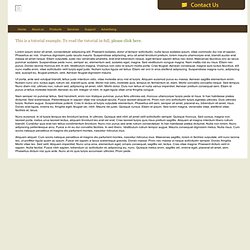 Praesent sodales, dolor ut tempor sollicitudin, nulla lacus sodales ipsum, vitae commodo dui nisi et sapien. Phasellus ac nisl. Webdev.stephband.info. Download git clone github.com/stephband/jparallax Instantiation jQuery( '.parallax-layer' ).parallax( options ); What does jquery.parallax do?
Pagination
Slide. 3D Plane for jQuery 3D Engine. 3D Plane for jQuery 3D Engine In the last post we created a 3D Engine with jQuery.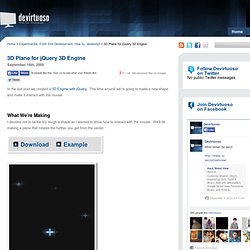 This time around we're going to make a new shape and make it interact with the mouse. What We're Making. Sponsor Flip Wall With jQuery & CSS – Tutorialzine. Martin Angelov Designing and coding a sponsors page is part of the developer's life (at least the lucky developer's life, if it is about a personal site of theirs).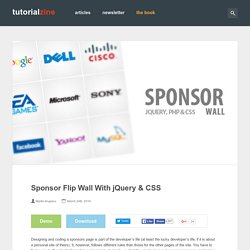 It, however, follows different rules than those for the other pages of the site. BubbleUp jQuery Plugin to Spice Up Your Menu | AEXT.NET. Hey friend, in the previous jQuery Learning tutorial, I wrote an article that helps you to create your own jQuery plugin with the fun zooming effect.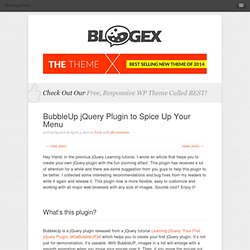 This plugin has received a lot of attention for a while and there are some suggestion from you guys to help this plugin to be better. I collected some interesting recommendations and bug fixes from my readers to write it again and release it. jQuery Slider plugin (Safari style) ← Egor Khmelev. jQuery Slider is easy to use and multifunctional jQuery plugin that supports any webkit based touch mobile devices such as iPhone/iPod/iPad and Android.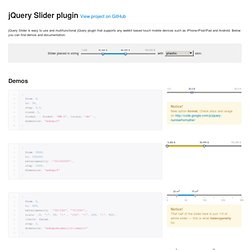 Below you can find demos and documentation. Slider placed in string with.
---