Recherche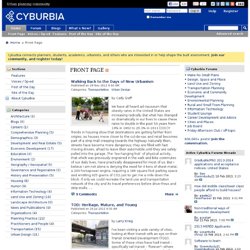 writes : In the United States, there's a phenomenon of "fat cities" and "thin cities" - cities and regions where obesity is prominent, and those where it's rare. While some cities may be "fat" due to climate, culture or poverty, or "thin" because of a dense, walkable environment, it seems like some "thin cities" are self-selecting for a fit population. Denver and Boulder, for example, which attract thousands of new residents every year, drawn to the ski slopes, trails and "fourteeners" as much as a new job. Nothing is stopping an obese person from moving to Denver, or a thin person from moving to Houston, a city often cited as having a high percentage of obesity.
Cyburbia - urban planning community
L'urbanisme face à une nouvelle révolution urbaine
Recherche
Información de Arquitectura Construcción y Diseño
Buscador de Arquitectura | Preguntas Frecuentes | Políticas de Privacidad | Aviso Legal | Sobre Nosotros | Contáctenos | Arquitectura Buscador de Arquitectura, SA de CV - www.arq.com.mx © Copyright 2002-2012. Todos los derechos reservados. Prohibida su reproducción total o parcial sin autorización del editor. Aviso Legal | Políticas de Privacidad | Políticas de Envíos | Políticas de Devoluciones | Políticas de Seguridad Mapa del Sitio email Buscador de Arquitectura, SA de CV Detroit #9 Despacho 704 Col.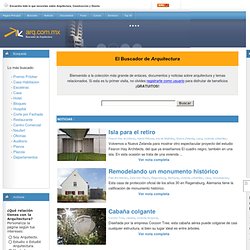 Tactical Urbanism BIBLIOGRAPHY