Social media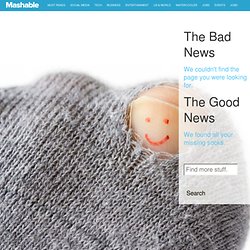 Social Media Planning: quelle plateforme sociale pour quel objectif marketing?
Do you like this story? Voilà typiquement le genre de poster géant qui doit se retrouver dans toutes les Web & Social Agencies du monde! On y trouve une synthèse très complète des atouts et faiblesses marketing de chacun des grands leaders de la conversation sur Internet, grâce au travail conjoint de CMO.com et du spécialiste SEO 97th Floor . Utiliser Facebook a-t-il un impact positif sur le référencement d'une marque? Tumblr peut il générer du trafic sur votre site? Twitter fait il du contact?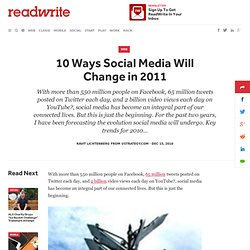 With more than 550 million people on Facebook, 65 million tweets posted on Twitter each day, and 2 billion video views each day on YouTube?, social media has become an integral part of our connected lives.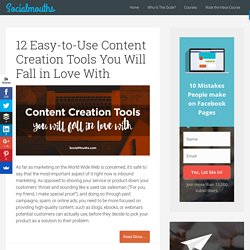 This is a guest post by Shanna Mallon from Straight North . In 2013 more than ever, content will be king. According to Doug Kessler, Creative Director and Co-Founder of Velocity Partners , it's "tipping this year because it works. Content is the engine of search, social, outbound and Web marketing." So with that in mind, what are you doing to jump on the content train? Read more…
The Wire , one of the most influential, edgy shows ever presented on television (and the President's favorite), has a lot to teach its viewers about America's broken institutions, the drug war, corruption, and the trials of inner city life. The show's characters often liken their personal lives and street personas to "a game" in which the players are held captive to fate, though they're still compelled to fight against it. Incidentally, The Wire (whose main characters are all businessmen of their own sort, don't forget) shares a lot of wisdom about how businesses can make a killer Web 2.0 strategy — if they're ready to fight.
Social Media According to The Wire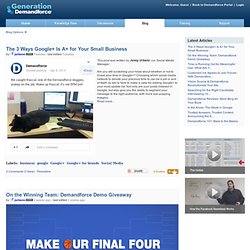 facbook_vs_twitter_infographic1
Finding the right needle in the haystack that is the Internet is often times an exercise in futility and frustration. Sure, you can find "quick tips" for just about anything, a "how-to" guide for maximizing anything you'd like to maximize, and "case studies" that illustrate someone else's success story which you believe – for a fleeting moment – you can just as easily apply to your own situation. Most often the tips are oversimplified, the how-to guides leave much to be desired, and the case studies seem to more like exceptions than they are rules.
101 Social Media Stats to Make Your Spirits Bright and Your Head Spin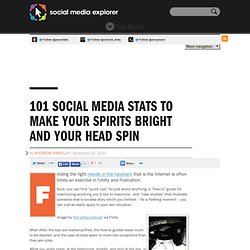 In Digital Chatter, a Buzz Over the Year's Top Ads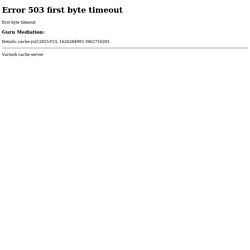 The end of the year is bringing the usual looks back on Madison Avenue at the high and low points of the last 12 months. Now, with social media increasingly important as a marketing tool, those year-end lists are expanding to include assessments of the conversations consumers had in 2010 about ads they liked and disliked. Zeta Interactive , which mines blogs, comments on Twitter, message boards and posts in social media, has compiled its list of the ads of the year with the most "buzz." (The company calls the online media mining technology it uses Zeta Buzz, hence its penchant for that word to describe the digital chatter.) The Zeta top 10 for 2010 was completely different from the list from last year, with one exception: Snickers.
Hier on vous parlait du bilan, aussi appelé Zeitgeist , de Twitter de faire les comptes. Bilan d'une année de tweets. Ce sont pas moins de 25 milliards de tweets qui ont été analysés cette année.
Le bilan de Twitter pour 2010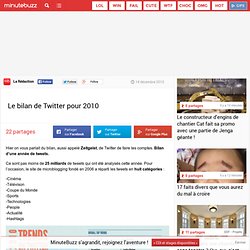 Lengow annonce l'intégration d'un moyen de paiement par PayPal dans sa solution de boutiques sur Facebook. Adoptée par plus de 90 clients, dont Castorama, Cdiscount ou Wonderbox, la solution permet à un site marchand de personnaliser l'affichage de sa boutique Facebook, de gérer son design via un template et de choisir les produits qu'il souhaite voir apparaître. Avec l'intégration du paiement PayPal, les fans peuvent maintenant acheter un produit directement depuis la page Facebook, sans sortir du site.
Lengow intègre le paiement PayPal au sein de ses boutiques Facebook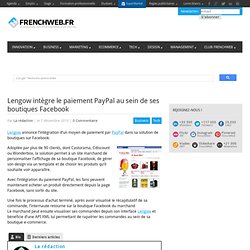 Cet article a été publié il y a 2 ans 3 mois 23 jours , il est possible qu'il ne soit plus à jour. Les informations proposées sont donc peut-être expirées. De nombreux articles anglophones sont riches en enseignement. Je vous propose donc ici d'en traduire intégralement un, particulièrement intéressant mettant en lumière le fonctionnement de Facebook.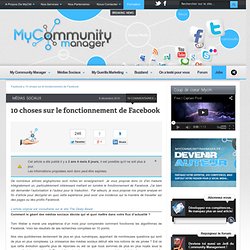 Social Media Marketing Goes Mainstream
L'internaute est devenu un être profondément social, certainement en partie narcissique puisque Internet, comme un miroir, lui renvoie son reflet à travers sa prise de parole et celle de ses pairs. Même si bien entendu, la grand majorité des internautes déclarent ne pas participer, beaucoup d'entre eux sont tout de même inscrits sur des plateformes et sites sociaux (18 millions d'internautes français inscrits à Facebook) . Le nombre est encore plus grand quand on regarde la consultation des sites d'avis, forums, blogs ou quand on pose la question de l'influence du média Internet dans la prise d'information et dans l'acte de décision par rapport à un choix de consommation ou achat d'un produit. L'internaute a changé et l'entreprise doit s'y adapter
Médias sociaux > Social CRM : qui est ce « social customer » ?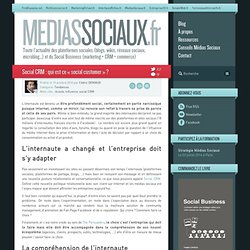 10 chiffres clés sur le social gaming
Bienvenue sur le site de We Are Social. Nous sommes une agence conversationnelle, présente à Paris, New York, Londres, Milan, Munich, Singapour, Sydney et São Paulo. Notre vocation est d'aider les marques à écouter, comprendre et prendre part aux conversations en ligne.
Retrouvez l'intégralité des articles de FrenchWeb.fr Twitter pour les pros: les cinq usages professionnels majeurs, les 40 applications, les chiffres 2010 Twitter par sa modularité extrême a des applications professionnelles très variées.
Top 30 UK brands on Twitter by number of followers | Sutro Digital
By Sutro October 25th, 2010 Comments ( 24 ) At the beginning of the week, we decided to collate the top 30 of UK brands with the highest number of followers on Twitter. Urging people to recommend brands that we might have missed out, we received lots of feedback throughout the week. First of all thank you to everyone who contributed to the conversation. We would also like to apologise to any brands that were left out of the original list.
Comment Facebook influence les relations parent-enfant ?
Avec un demi milliard de compte, Facebook fait partie du quotidien de beaucoup de familles. Comment est ce que les parents et les enfants font avec cette nouvelle donne ? Comment est ce que Facebook influence les interactions parent-enfant ? Comment est ce que la communication sur Facebook influence l'intimité dans les relations parent- enfant ?
10 stratégies gagnantes pour valoriser une communauté de marque sur Facebook (Partie 1)
Twitter : ne m'appelez plus réseau social !
Facebook Measurement | Webtrends
Les tout derniers chiffres du web et du mobile - Juillet 2010
tp://www.penn-olson.com/2010/08/23/the-worlds-social-network-ad-spending-stats/
45 superbes pages de marques sur Facebook
Apple "iTunes U" Sees 300 Million Downloads
Les Médias Sociaux et les Marques – Mes Attentes ont Changé
tp://www.journaldugeek.com/2010/08/23/quid-de-votre-vie-privee-sur-internet/
Community Manager, qui es-tu ? | LE MARKETING SUR LE WEB