Movies to watch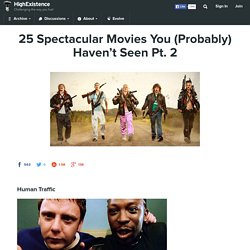 Human Traffic
Tillsammans (2000)
Fat Kid Rules the World (2012)
The Day (2011)
Pohwasogeuro (2010)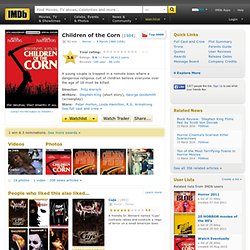 Children of the Corn (1984)
Edit Storyline A boy preacher named Isaac goes to a town in Nebraska called Gatlin and gets all the children to murder every adult in town.
25th Hour (2002)
Edit Storyline The 25th Hour depicts the last day of freedom for a young man before he begins serving a seven-year jail term for drug dealing.

Edit Storyline Long ago there was a great samurai warrior who served his Shogun honorably.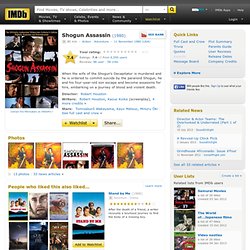 Shogun Assassin (1980)
Edit Storyline
Shurayukihime (1973)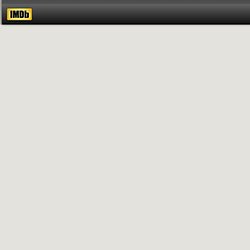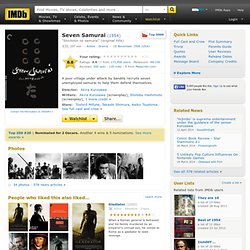 Edit Storyline A veteran samurai, who has fallen on hard times, answers a village's request for protection from bandits. He gathers 6 other samurai to help him, and they teach the townspeople how to defend themselves, and they supply the samurai with three small meals a day. The film culminates in a giant battle when 40 bandits attack the village. Written by Colin Tinto <cst@imdb.com>
Manhunter (1986)
Edit Storyline Will Graham is a former FBI agent who recently retired to Florida with his wife Molly and their young son.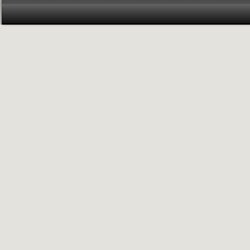 Edit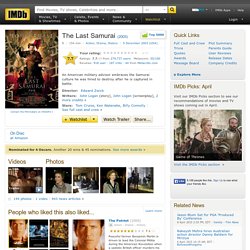 The Last Samurai (2003)
Quotes David Poteat : I had good kids. We had one of each sex. When my kids were growing up I said "God, please don't let my son grow up to be a faggot and my daughter, a slut."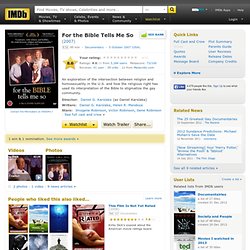 For the Bible Tells Me So (2007)
A Man for All Seasons (1966)
Goofs During the trial of More, after the guards at the back of the room turn around to face the roused crowd (1:57:22), they are facing forward again when the Chief Justice speaks, and facing the rear immediately after, with no time in which to turn.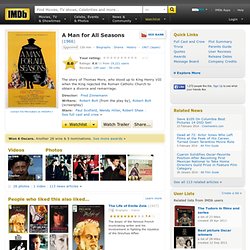 Down by Law (1986)
Edit Storyline DJ Zack and pimp Jack end up in prison for being too laid-back to avoid being framed for crimes they didn't commit. They end up sharing a cell with eccentric Italian optimist Roberto, whose limited command of the English language is both entertaining and infuriating -but rather more useful to them is the fact that Roberto knows an escape route Written by Michael Brooke <michael@everyman.demon.co.uk> Plot Summary | Plot Synopsis
Beasts of the Southern Wild (2012)
Quotes [ first lines ] Hushpuppy : All the time, everywhere, everything's hearts are beating and squirting, and talking to each other the ways I can't understand.