Movies to watch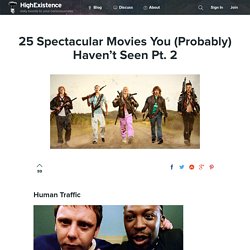 25 Spectacular Movies You (Probably) Haven't Seen Pt. 2
Human Traffic Very unique comedy about the drug/club culture in the UK. Five friends ponder society, drug use and their own lives as they go about their usual weekend of snorting, smoking, popping, dancing and sex.
Tillsammans (2000)
Fat Kid Rules the World (2012)
Edit Storyline This film is set in the near future in a post-apocalyptic time with five survivors struggling to get through each day. They are on the move to find food and other survivors as well as a safe place to hold up for a while.
The Day (2011)

Pohwasogeuro (2010)
Children of the Corn (1984)
25th Hour (2002)
Edit Storyline The 25th Hour depicts the last day of freedom for a young man before he begins serving a seven-year jail term for drug dealing.

Shogun Assassin (1980)
Shurayukihime (1973)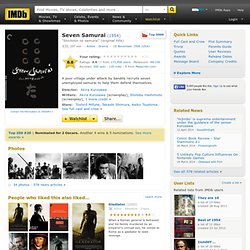 Edit Storyline A veteran samurai, who has fallen on hard times, answers a village's request for protection from bandits. He gathers 6 other samurai to help him, and they teach the townspeople how to defend themselves, and they supply the samurai with three small meals a day. The film culminates in a giant battle when 40 bandits attack the village. Written by Colin Tinto <cst@imdb.com>
Shichinin no samurai (1954)
Manhunter (1986)
Edit Storyline Will Graham is a former FBI agent who recently retired to Florida with his wife Molly and their young son.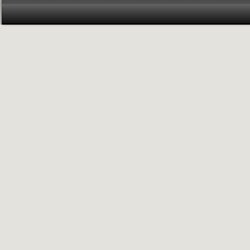 Edit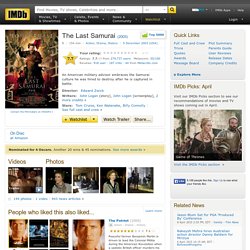 The Last Samurai (2003)
Quotes David Poteat: I had good kids. We had one of each sex. When my kids were growing up I said "God, please don't let my son grow up to be a faggot and my daughter, a slut."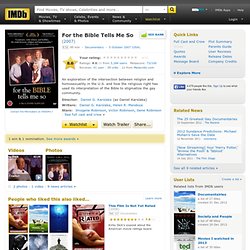 For the Bible Tells Me So (2007)
A Man for All Seasons (1966)
Goofs During the trial of More, after the guards at the back of the room turn around to face the roused crowd (1:57:22), they are facing forward again when the Chief Justice speaks, and facing the rear immediately after, with no time in which to turn.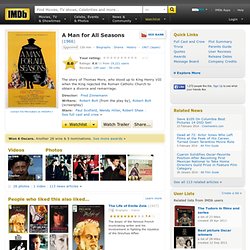 Edit
Detachment (2011)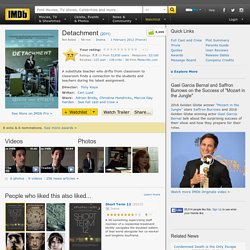 Down by Law (1986)
Beasts of the Southern Wild (2012)
Exit Through the Gift Shop (2010)