Games
How well do you know your world?
Newgrounds.com — Everything, By Everyone
The Scale of the Universe
Record Tripping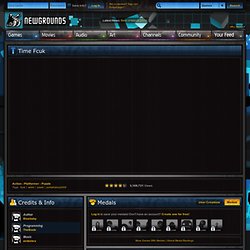 online level submissions are back up! (9-20 3:20pst) -Team Fcuk Time Cfuk is a game about stasis, its a game about perspective and viewing both sides of the story from afar, its a game about blocks, platforms, drinking, high school reunions and work time fun. Time Fcku is a "puzzle platformer" about finding logic in irrelevance, its a 1+1=2 formula that will ask more from you after you leave it alone, its a community experience about communication with people who you dont like.
Time Fcuk
ImmorTall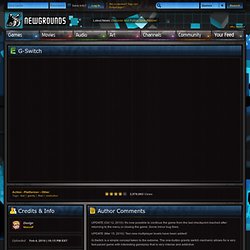 UPDATE (Oct 12, 2010): It's now possible to continue the game from the last checkpoint reached after returning to the menu or closing the game. Some minor bug fixes. UPDATE (Mar 15, 2010): Two new multiplayer levels have been added! G-Switch is a simple concept taken to the extreme.
G-Switch
Tremerz
EON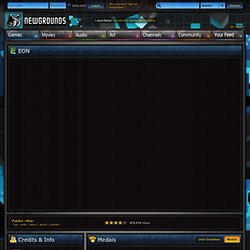 This is a game we made about space and gravity. Place gravity wells near gas giant planets to suck the matter from their surface. Stream these particles through space to fill collection rings to solve each puzzle. Please enjoy the game and soak up the atmosphere, if anything I've made could be labeled as soothing, I'd say it's this ;)
iSketch
Balloon in a Wasteland | Armor Games
Kotaku, the Gamer's Guide
Run Jesus Run a.k.a. The 10 Second Gospel