Creación
Advent Calendar – Calendario de Adviento » Jo's Loft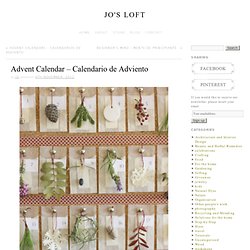 Inspired by many of the beautiful advent calendars I shared yesterday, I made this one over the weekend.
CURTIDOS VILLAVERDE S.A.
Aesthetic Nest
la broderie chic - home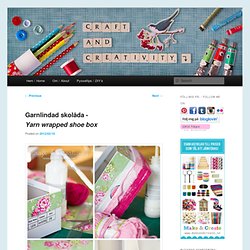 Garnlindad skolåda -Yarn wrapped shoe box
Om man kan klä gamla glasflaskor med garn så borde man kunna göra detsamma med gamla skokartonger, eller hur? / If you can dress up old glass bottles with yarn you should be able to do the same thing with old shoe boxes, right? Den här gången använde jag betydligt tjockare garn (för stickor nr 8 ) och det gick snabbt att täcka lådan.
I was walking through Target a few weeks ago and noticed this little knit fabric headband that was not just braided together…….but woven.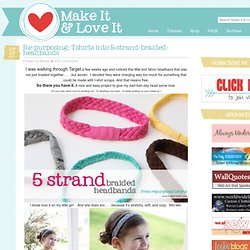 Журнал Жителей Жучков