Cosas bellas
Decorando una pared de gotelé |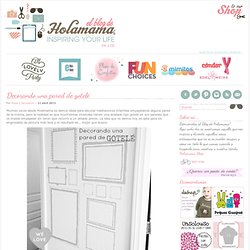 Muchas veces desde Holamama os damos ideas para decorar habitaciones infantiles empapelando alguna pared de la misma, pero la realidad es que muchísimas viviendas tienen una acabado tipo gotelé en sus paredes que os impide empapelar sin tener que recurrir a un alisado previo. La idea que os damos hoy es apta para los engrosados de pintura más feos y el resultado es… mejor que bueno. Imagen Este papel es uno de los que más nos gustan para decorar una pared en una habitación infantil. Se trata de un modelo vinílico de la casa Taylor&Wood, que sobre un fondo blanco repite una sucesión de marcos dibujados con efecto mano alzada, sobre el que se puede incluso colorear…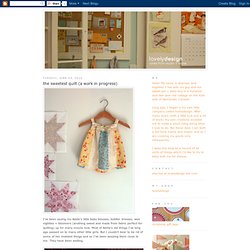 lovelydesign
Just another average weekday. Puttering around the house, tidying up, giving the kids snacks, placing orders for supplies online, looking for a gift for Charles. Nursing Reid on and off while I browse online. Pasta dinner ingredients laid out on the kitchen counter, ready to go. Just counting down to six o'clock. Addie emerged from kindergarten with an sore throbbing ear.
» Tutorials
Milton Avery (Nueva York 1885-1965) es uno de los grandes pintores norteamericanos. Su obra se mueve entre la pintura figurativa y la abstracta, buscando siempre la sencillez en las formas: "los hechos no me interesan tanto como la esencia de la naturaleza. Nunca sigo ninguna norma, me sigo a mi mismo.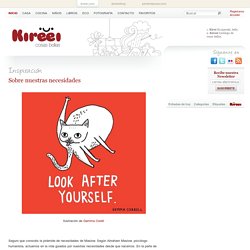 * b o n * c h i c * b o n * g e n r e *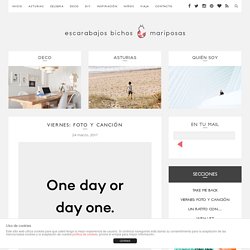 Ya estamos de vuelta de Londres! Tenía pendiente hacer este post, y qué dificil resumir un año entero! Pero hoy me gustaría mirar un poco atrás y recordar algunas de las cosas que pasaron en escarabajos bichos y mariposas en 2013. Un año con diy que tanto nos gustan: tarros para meter chuches, flechas de San Valentín, tarjetas con pintura de pizarra… etc etc.