Photography
OrphanCameras.com. I have moved the PDF files toanother hosting company.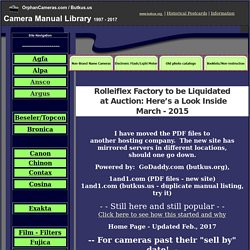 The new site hasmirrored servers in different locations,should one go down. Powered by: GoDaddy.com (butkus.org), 1and1.com (PDF files - new site) 1and1.com (butkus.us - duplicate manual listing, try it) - - Still here and still popular - - Click here to see how this started and why Home Page - Updated March 2014. 韩国模板_联盟素材_网页设计师联盟. Muzeul de Fotografie | o initiativa Alex Galmeanu. Atunci si acum Blog. B&H Photo Video Digital Cameras, Photography, Camcorders. Revista Foto4All.ro - Revista de fotografie. VIFO. Photography by Marc Adamus. John Kratz's Photostream. ART WOLFE | Fine Art Prints, Stock Photography, and Workshops in the Natural World 888-973-0011. Fotograf Profesionist. Un mare fotograf român | Blog by AP. Am publicat această fotografie pentru că în postul anterior am amintit de Radu Sigheti, un mare fotograf român.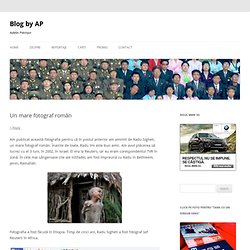 Înainte de toate, Radu îmi este bun amic. Am avut plăcerea să lucrez cu el 3 luni, în 2002, în Israel. El era la Reuters, iar eu eram corespondentul TVR în zonă. În cele mai sângeroase zile ale Intifadei, am fost împreună cu Radu în Bethleem, Jenin, Ramallah. Toni Salabasev | PhotoBlog. Mihai sebastian manole. Scott Robert Favorites - Scott Robert Gallery. Alexa and Jason's World Travels. Marian Nedelcu. Armonie cu Fotoni. Marian Nedelcu. 1X - Fine Art Photography & Prints.
Comunitate Foto - fotografii, fotografi, pasionati de fotografie. Asociatia Bucurestiul meu drag - Prima pagina.
Tutoriale FOTO
---