Photography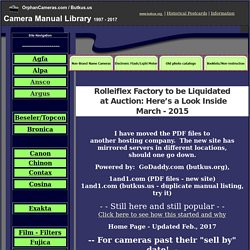 I have moved the PDF files toanother hosting company. The new site hasmirrored servers in different locations,should one go down. Powered by: GoDaddy.com (butkus.org), 1and1.com (PDF files - new site) 1and1.com (butkus.us - duplicate manual listing, try it) - - Still here and still popular - - Click here to see how this started and why Home Page - Updated March 2014
韩国模板_联盟素材_网页设计师联盟
40 de fotografii istorice extrem de rare De la asasinatul care a declanșat Primul Război Mondial, trecând prin primele teste nucleare și până în ultimele zile ale celui de-al Doilea Război Mondial, această colecție de fotografii documentează momente unice ale primei jumătăți a secolului XX, în timpul căreia s-au petrecut evenimente care încă ne definesc prezentul. Continue reading
Muzeul de Fotografie | o initiativa Alex Galmeanu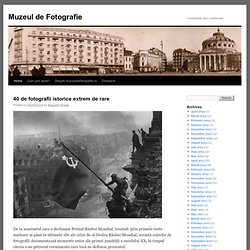 Atunci si acum Blog
Revenim dupa o pauza de care nu suntem deloc mandri si ne oprim in Bucuresti pe Calea Plevnei, nr 61, la un edificiu interbelic: Casa de Cultura a Studentilor. Ideea construirii unui local destinat stundetilor a aparut in paginile ziarului "Universul" (cotidian cu orientare politica de dreapta si care avea cel mai mare tiraj din Romania interbelica - in jur de 200.000 de exemplare pe zi). Stelian Popescu, patronul si administratorul intregului trust "Universul" (avea publicatii adresate numai anumitor categorii, redactii in majoritatea oraselor mari si una din cele mai importante tipografii din capitala), a pornit la inceputul anilor 30 o campanie de strangere de fonduri in paginile ziarului central. Suma stransa nu a fost de ajuns, dar pentru a-si onora promisiunea fata de cititorii sai, "Universul" a donat restul de bani. Locul ales nu era unul intamplator.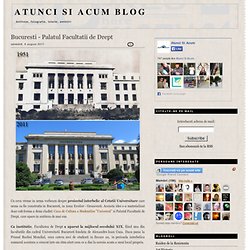 Revista Foto4All.ro - Revista de fotografie
Issue 32-33 March-April 2014 Issue 32-33 features nature photographer Andreas Resch, who also owns the cover of the magazine, together with Adrian Căpușan, Anka Zhuravleva and the photographers from the Croatian group KADAR 36. Don't miss the Magic Morocco journey or the Guy Tal On photography articles either. 110 pages of pure photography, interviews and advice for you to enjoy and share with your friends! Published in English on 11.03.2014 • 110 pages • 18MB You can buy this for just 0.00 € | 0.00 RON !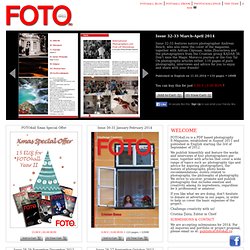 VIFO
John Kratz's Photostream
Fotograf Profesionist
Un mare fotograf român | Blog by AP
Am publicat această fotografie pentru că în postul anterior am amintit de Radu Sigheti, un mare fotograf român. Înainte de toate, Radu îmi este bun amic. Am avut plăcerea să lucrez cu el 3 luni, în 2002, în Israel. El era la Reuters, iar eu eram corespondentul TVR în zonă. În cele mai sângeroase zile ale Intifadei, am fost împreună cu Radu în Bethleem, Jenin, Ramallah.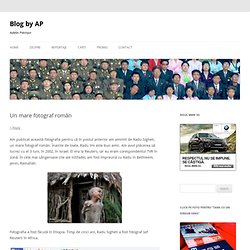 Toni Salabasev | PhotoBlog
mihai sebastian manole
Scott Robert Favorites - Scott Robert Gallery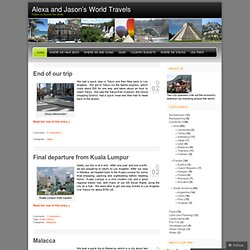 Alexa and Jason's World Travels
End of our trip Ginza intersection We had a quick stop in Tokyo and then flew back to Los Angeles. We got to Tokyo via the Narita express, which costs about $30 for one way and takes about an hour to reach Tokyo. We saw the Tokyo-Edo museum, the Ginza shopping District, had a quick meal and then had to head back to the airport. Read the rest of this entry »
Marian Nedelcu
Armonie cu Fotoni
Marian Nedelcu
Comunitate Foto - fotografii, fotografi, pasionati de fotografie
Asociatia Bucurestiul meu drag - Prima pagina