Maryorock
This policy was last modified on September 4, 2012 Introduction The Service Pictarine is a service owned and operated by Pictarine, Inc. ("Pictarine", "We", "Us" or "Our") which makes various services (the "Service" or the "Services") available on our mobile application or Pictarine.com (called the "Site") including, but not limited to, photo sharing, link to your Pictarine account third party websites or services you want to monitor (including but not limited to: photo-hosting websites, social networks, email providers, micro-blogging services, etc.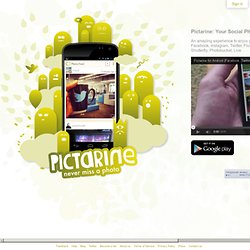 Healing vibrations and music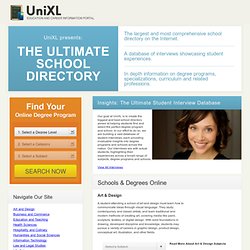 Art & Design A student attending a school of art and design must learn how to communicate ideas through visual language. They study contemporary and classic artists, and learn traditional and modern methods of creating art, covering media like paint, sculpture, textiles, or digital design. With solid foundations in drawing, developed discipline and knowledge, students may pursue a variety of careers in graphic design, product design, conceptual art, illustration, and other fields.