History documentaries
Nazi Hunters - 01
Nazi Hunters, Adolf Eichmann (1)
BBC Two Programmes - Edwardian Farm
Néfertiti et la dynastie perdue (TV 2007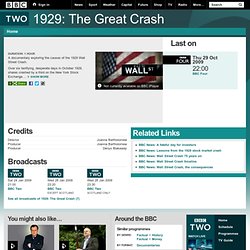 A documentary exploring the causes of the 1929 Wall Street Crash. Over six terrifying, desperate days in October 1929, shares crashed by a third on the New York Stock Exchange. More than $25 billion in individual wealth was lost. Later, three thousand banks failed, taking people's savings with them. Surviving eyewitnesses describe the biggest financial catastrophe in history. In 1919, the US had emerged victorious and dominant from World War One.
BBC Two Programmes - 1929: The Great Crash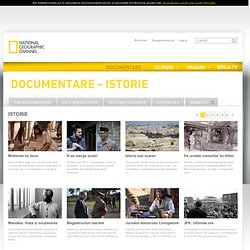 Documentare - Istorie - National Geographic Channel - România
Se încarcă... Setările tale Cookie-urile sunt mici fișiere text care sunt stocate în computerul tău atunci când vizitezi anumite website-uri. Folosim cookie-urile pentru a transforma navigarea pe site-ul nostru plăcută și ușoară. Poți șterge orice cookie-uri stocate în computerul tău, dar acest lucru te-ar putea împiedica să folosești anumite părți ale site-ului nostru.
Filme Istorice Online - Documentare Istorice - Istorie Online
"PIAŢA UNIVERSITĂŢII. 13-15 iunie 1990. Manifestaţia din Piaţa Universităţii este suprimată de forţele de ordine susţinute de minerii din Valea Jiului. Cristian Paţurcă cântă Imnul golanilor, iar Ion Iliescu mulţumeşte minerilor. Imaginile ce ne-au marcat istoria." sursa: realitatea.net Momente seminificative: incepand cu sec. 24, min. 3:50, min. 4:00, 4:25, min 4:42, 5:12 Am uitat ce s-a intamplat in acele zile?
Pioneers Turned Millionaires - united docs
Filme documentare, istorice