Resources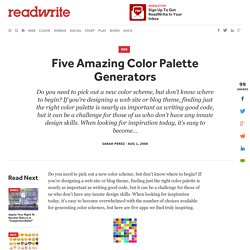 Do you need to pick out a new color scheme, but don't know where to begin? If you're designing a web site or blog theme, finding just the right color palette is nearly as important as writing good code, but it can be a challenge for those of us who don't have any innate design skills. When looking for inspiration today, it's easy to become overwhelmed with the number of choices available for generating color schemes, but here are five apps we find truly inspiring. Finding Inspiration When you're looking for color schemes, a quick Google search will lead you to a number of resources - in fact, there are so many it's almost too much. The problem with a lot of the apps you find today is that they are simply tools to provide you with the numbers of the web colors.
Five Amazing Color Palette Generators - ReadWriteWeb
The Most Popular Online Photography Tools | Tech Magazine
The Web is full of interesting and amazing photos! Here's the list of online tools and resources beginning from online photo editing to powerful photo search engines. Photo Sharing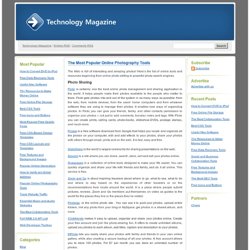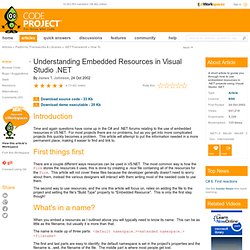 Understanding Embedded Resources in Visual Studio .NET - The Cod
Introduction Time and again questions have come up in the C# and .NET forums relating to the use of embedded resources in VS.NET.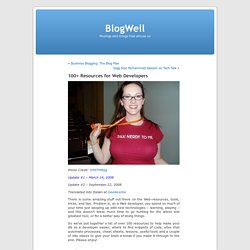 Photo Credit: SMITHMag Update #1 – March 14, 2008 Update #2 – September 22, 2008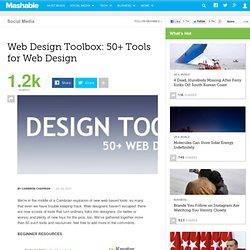 We're in the middle of a Cambrian explosion of new web based tools: so many that even we have trouble keeping track.
Web Design Toolbox: 50+ Tools for Web Design