TCP/IP
Code programming free course. Introduction to Computer Science & Programming: Free Courses. Nowadays, any well-rounded student must learn to master reading, writing and math.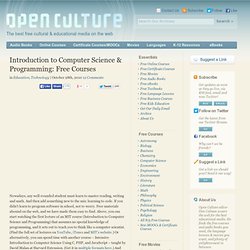 And then add something new to the mix: learning to code. If you didn't learn to program software in school, not to worry. Free materials abound on the web, and we have made them easy to find. Above, you can start watching the first lecture of an MIT course (Introduction to Computer Science and Programming) that assumes no special knowledge of programming, and it sets out to teach you to think like a computer scientist. (Find the full set of lectures on YouTube, iTunes and MIT's website.) 10 Sources for Free Computer Programming Courses Online. See our list of the top free online computer programming courses.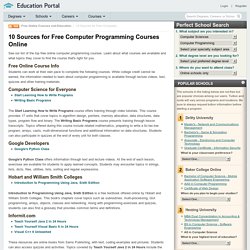 Learn about what courses are available and what topics they cover to find the course that's right for you. Free Online Course Info Students can work at their own pace to complete the following courses.
---