Individual Research
Bill Moyers Journal . Home
Laurence J. Peter Quotes
Thunderbird School of Global Management
ALFONSO FLORES in ZabaSearch People Search Engine
Social Map
Alfonso Flores, San Diego, California, United States - Pipl
Social Media Maps
Privacy in the Facebook Era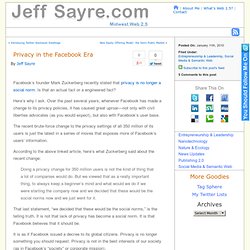 Facebook's founder Mark Zuckerberg recently stated that privacy is no longer a social norm.
This is a follow-up post to my article, Privacy in the Facebook Era . It was originally a reply to a comment by Chris Messina in that post.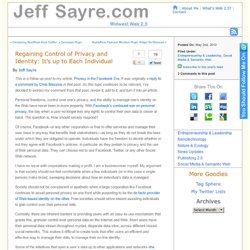 Regaining Control of Privacy and Identity: It's up to Each Indiv
Ohmra.com
Blog Directory
TaxVox: the Tax Policy Center blog :: Main Page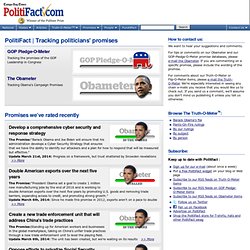 Promises we've rated recently Increase protections for whistleblowers The Promise:
The Obameter
The Git-R-Done Mentality | Constructively Productive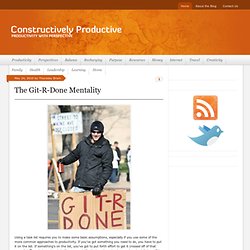 Using a task list requires you to make some basic assumptions, especially if you use some of the more common approaches to productivity. If you've got something you need to do, you have to put it on the list.