Individual Research
Bill Moyers Journal . Home
Laurence J. Peter Quotes
Thunderbird School of Global Management
ALFONSO FLORES in ZabaSearch People Search Engine
Social Map
Why trust is the new currency in Age of Context and why Nokia lost it here. In the Age of Context lots of companies will go over the freaky line. What is that line? Where at least some people are uncomfortable with the privacy implications of the service. At EVERY speech I've given about our new book privacy comes up and people tell me they are scared by this new world that we're heading into where systems like Google Now help you based on all sorts of private data, from where you are standing to who has sent you airline plans.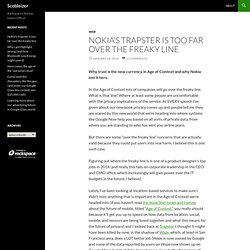 Alfonso Flores, San Diego, California, United States - Pipl
Social Media Maps
Privacy in the Facebook Era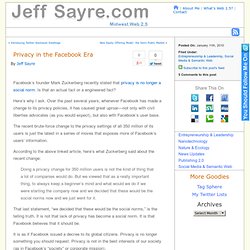 Facebook's founder Mark Zuckerberg recently stated that privacy is no longer a social norm. Is that an actual fact or a engineered fact? Here's why I ask. Over the past several years, whenever Facebook has made a change to its privacy policies, it has caused great uproar—not only with civil liberties advocates (as you would expect), but also with Facebook's user base.
This is a follow-up post to my article, Privacy in the Facebook Era . It was originally a reply to a comment by Chris Messina in that post. As this topic continues to be relevant, I've decided to extract my comment from that post, revise it, add to it, and turn it into an article. Personal freedoms, control over one's privacy, and the ability to manage one's identity on the Web have never been in more jeopardy. With Facebook's continued war on personal privacy , the day when a user no longer has any rights to control their own data is closer at hand. The question is, How should society respond?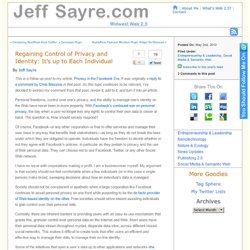 Regaining Control of Privacy and Identity: It's up to Each Indiv
Ohmra.com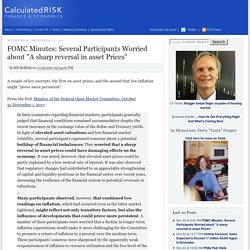 by Bill McBride on 1/17/2014 04:20:00 PM From housing economist Tom Lawler: Based on realtor association/MLS reports from across the country, I estimate that US existing home sales as measured by the National Association of Realtors ran at a seasonally adjusted annual rate of 4.96 million in December, up 1.2% from both November's seasonally adjusted pace and last December's seasonally adjusted pace. I estimate that unadjusted sales (as measured by the NAR) showed a slightly higher YOY growth than SA sales, reflecting this December's higher business day count than last December. YOY sales results varied massively across the country.
Blog Directory
In an important new paper, Eric Toder of the Tax Policy Center and Alan Viard of the American Enterprise Institute say that corporate tax reforms now being debated in Congress fall far short of solving the widespread problems with the levy. Rather than merely lowering rates and tinkering with tax rules for U.S.- based multi-national corporations, as President Obama and many members of Congress have proposed, Toder and Viard argue that the corporate system needs what they call "major surgery." In a paper funded by the Peter G. Peterson Foundation, they propose two alternatives: Either build a tax based on a broad international agreement on how to allocate corporate income among countries, or kill the corporate income tax entirely and replace it with a direct tax on shareholders. In such a system, capital gains would be taxed as they accrue rather than when they are realized upon the sale of shares.
TaxVox: the Tax Policy Center blog :: Main Page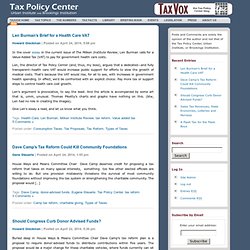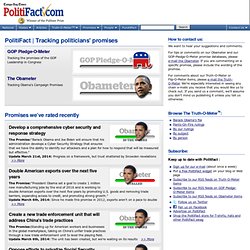 Promises we've rated recently Develop a comprehensive cyber security and response strategy The Promise:
The Obameter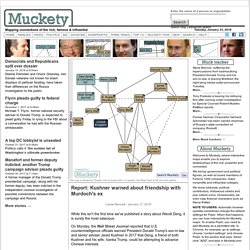 A reputed captain in the Bonanno crime family has been indicted in a multi-million-dollar robbery that occurred 36 years ago. More... Former Virginia Gov. Bob McDonnell and his wife have been indicted on corruption charges, the Associated Press reports. More...
The Git-R-Done Mentality | Constructively Productive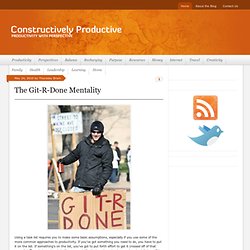 Using a task list requires you to make some basic assumptions, especially if you use some of the more common approaches to productivity. If you've got something you need to do, you have to put it on the list. If something's on the list, you've got to put forth effort to get it crossed off of that same list. The whole system is built on a mentality that you're going to go out and get it done. It's an approach that generally works, too. It's great if you need to go out and run errands — write down each place you need to stop, so you won't wind up back at home and then realize you've forgotten a step.