Gifts
FUJIFILM Australia
Riedel - Ouverture Buy 8 Get 12 Gift Pack (Made in Germany)
Georg Jensen Georg Jensen traces its roots back to 1904 when silversmith and sculptor Georg Jensen (1866-1935) started his workshop in Copenhagen. His jewellery, cutlery and hollowware design were an instant success and sought after throughout the world. When Georg Jensen died in 1935, his small workshop had developed into a world-wide company with shops in Paris, London, Berlin and New York.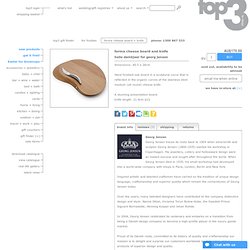 top3 by design
Box contains: 8 fresh Passion fruits in the box - order passion fruit online
Whenever you visit the four corners of the world, you'll find that people in US, New Zealand, Brazil, Indonesia, Kenya and Florida are eaten the same way as passion fruit. The Passion Fruit is one of the most exotic of all tropical fruit because of the magic of its aroma and the taste of its fruit. Passion fruit is an oval-shaped, purplish-brown fruit that grows on a woddy vine, which climbs and clings to other forest plants in order to grow upward. The vine produces large white flowers and a fruit known as passion fruit. The fruit is ripe when it is soft and wrinkled on the outside, and on the inside becomes golden yellow colored with a watery and jelly-like textured flesh.
Where can i buy passionfruit in chicago
Jetfumes will make a personal wine bottle holder that will be one of a kind, personalized gift for
Wooden tray, white
Valentine Day
Lilies & Peonies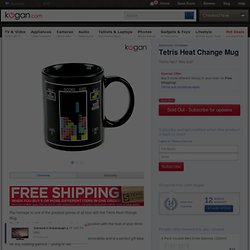 Pay homage to one of the greatest games of all time with the Tetris Heat Change Mug. The Tetris Heat Change Mug changes block configuration with the heat of your drink – watch the game unfold as you drink your coffee! The Tetris Heat Change Mug is a great piece of memorabilia and is a perfect gift idea for any budding gamers – young or old!
Tetris Heat Change Mug - Buy your Tetris Heat Change Mug from Kogan Australia
top3 by design - Steady Sticks - wine glass holder ss 26cm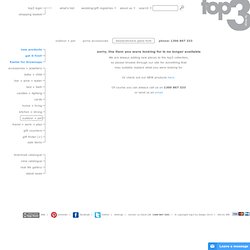 Our new same day delivery service is available to many postcodes in metropolitan Sydney (approx 15km from our dispatch warehouse in Crows Nest). The service is only available Monday - Friday and not on public holidays Your order must be placed by 2:30pm You must be available to accept your delivery or have an "authority to leave" Click for more info .... top3 members receive free delivery Australia-wide for non-bulky items providing you spend $80.00 or more in one transaction. Bulky items are quoted using the shipping calculator during check out. All orders are shipped through Australian Air Express which is barcoded and trackable. If the packed article is too large - it is then shipped via courier. Standard shipping within Australia is a flat rate of AU$14.00 per order* Express shipping within Australia is a flat rate of AU$26.00 per order* Gift Voucher only shipping within Australia is a flat rate of AU$7.00 per order
Molecular Cuisine Starter Kit
Neato XV-21 Pet & Allergy Automatic Vacuum Cleaner: Home & Kitchen
Chicago Innovative Awards March
Kinetic Winged Rings that flap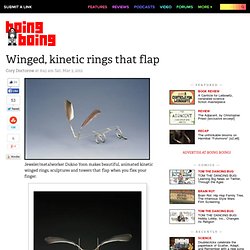 Jeweler/metalworker Dukno Yoon makes beautiful, animated kinetic winged rings, sculptures and towers that flap when you flex your finger. The contrast between metal structural form and natural feather, together with the repetitive and whimsical movements of fragile wings, provokes the imagination and evolves the intimate relationship between work and viewer/wearer. Although the recent series, segmented wings have been focused on the formal challenge to engineer an intricate movement that simulates bird wings, these works are intended to be a series of poems in which I develope my own formal language, interpret the nature of wings, create various structural forms with movements, and share the metaphor, imagination, humor, with viewer/wearer.
Tantra Sex Chair
"The Tantra Chair may very well be the ultimate couples indulgence." - eMercedesBenz Thank you for your interest in The Tantra Chair. The Tantra Chair is a modern chaise designed to enhance and simplify the advanced sexual positions of The Kama Sutra . We have had the great honor of creating this unique sex chair for countless couples in America and abroad since our inception in 2001.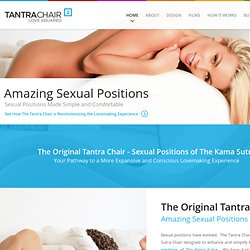 Urbio Urban Vertical Garden
Portable Grill
Levitating Revolution
Floats nearly any object weighing up to 12 ounces. Overview: The Levitron Revolution with EZ Float Technology is a mesmerizing way to display small objects. The device allows you to levitate and slowly rotate your collectibles, toys, small office supplies - pretty much anything weighing up to 12 ounces. To float an object, you first levitate the included small magnetic disc.
Manufacturer: Normann Copenhagen Normann Copenhagen was founded in 1999 by Poul Madsen and Jan Andersen. In 2002 Normann Copenhagen launched their first product, the lamp Norm 69 . With this product Normann Copenhagen entered the international scene of design. Since the launch of Norm 69, Normann Copenhagen has developed a series of remarkable products that have won several international design awards, among others: The RedDot award, Imm, DesignPlus, L'Observeur du design, Good Design, Formidable award Formex and the Formland Design Award. View other products from Normann Copenhagen
Whiskey Glass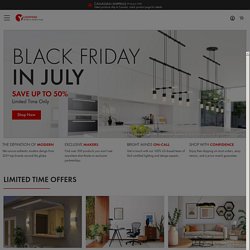 Emergency Underpants Dispenser
Golfers BBQ toolset
NikeMag Back For The Future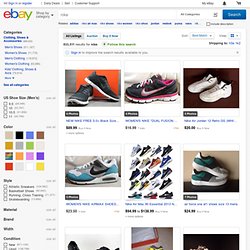 <div class="nojs-msk"></div><div class="nojs-msg shdw"><h3 class="header">Please enable JavaScript </h3><p>Our new search experience requires JavaScript to be enabled. Please <a href="http://enable-javascript.com/" target="_blank">enable JavaScript on your browser</a>, then <a href="http://www.ebay.com/sch/i.html?_nkw=nike">try again</a>.</p><p>To use our basic experience which does not require JavaScript, <a href="http://www.ebay.com/sch/i.html?_nkw=nike&_jsoff=1">click here</a>.</p></div>
Original Man Candle - Bacon