Marionetterebel
Jane Hall
CA LNA Chinese - NEW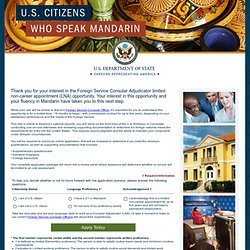 Thank you for your interest in the Foreign Service Consular Adjudicator limited non-career appointment (LNA) opportunity. Your interest in this opportunity and your fluency in Mandarin have taken you to this next step. While your role will be similar to that of a Foreign Service Consular Officer, it's important for you to understand this opportunity is for a limited time - 18 months to begin - with a renewable contract for up to five years, depending on your satisfactory performance and the needs of the Foreign Service. This role is critical to America's national security; you will serve on the front lines of the U.S. Embassy or Consulate, conducting one-on-one interviews and reviewing supporting documentation to determine if a foreign national meets the requirements for entry into the United States. This requires sound judgment and the ability to maintain your composure under stressful circumstances.
Each academic year, Seton Hall offers a limited number of graduate assistantships. Assistantships draw on a variety of different skills and require a presence on campus 20 hours each week. You can view information on open positions and submit your application online using the GA Job Database. Overview You must be admitted to a program before you can apply for a graduate assistantship.To apply, you must complete the application form, your resume, and a personal statement. You may use the essay required for your degree application.
Graduate Assistantships
DIY: Giant Paper Rose Flower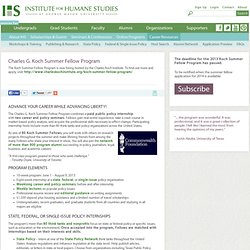 Advance your career while advancing liberty! The Charles G. Koch Summer Fellow Program combines a paid public policy internship with two career and policy seminars.
Charles G. Koch Summer Fellow Program | The Institute for Humane Studies
OD Household Services - Home Moving Companies: Why OD?
Map Shoes ∙ How To by Mandy C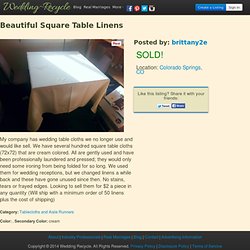 My company has wedding table cloths we no longer use and would like sell. We have several hundred square table cloths (72x72) that are cream colored. All are gently used and have been professionally laundered and pressed; they would only need some ironing from being folded for so long. We used them for wedding receptions, but we changed linens a while back and these have gone unused since then. No stains, tears or frayed edges. Looking to sell them for $2 a piece in any quantity (Will ship with a minimum order of 50 linens plus the cost of shipping)
Beautiful Square Table Linens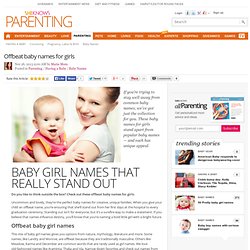 Uncommon and lovely, they're the perfect baby names for creative, unique families. When you give your child an offbeat name, you're ensuring that she'll stand out from her first days at the hospital to every graduation ceremony. Standing out isn't for everyone, but it's a surefire way to make a statement. If you believe that names influence destiny, you'll know that you're naming a bold little girl with a bright future. Offbeat baby girl names This mix of baby girl names gives you options from nature, mythology, literature and more.
Offbeat baby names for girls
Baby Middle Names for... - Middle Name Ideas
If you are looking for a popular baby boy name like Jacob or Mason, our list from the Social Security Administration's top baby names might be for you. However, if you want a more unique name, check out our list below! Underrated and unique boy names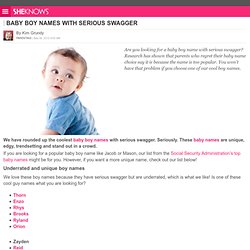 Baby boy names with serious swagger
The Lost Sea is America's Largest Underground Lake and Registered National Landmark. Because of the Civil War History within the caverns the Lost Sea has also been designated a Civil War Trail Marker. Your trip to Lost Sea will begin with a guided tour through Craighead Caverns, given this name because of the Cherokee Chief who once owned the caverns. This involves a ¾ mile round trip walk.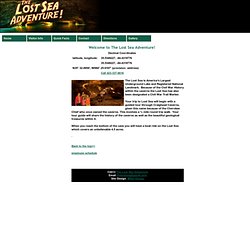 The Lost Sea Adventure Mobile Home
Sleek Makeup i-Divine Ultra Mattes V2 Darks Palette:Amazon:Beauty
Loans that change lives
Ion Titanium Platinum Gator Flat Iron 1": Beauty
Bio Ionic OnePass NanoIonic 1" Straightening Iron: Beauty
Ion One Stroke Perpetual Heat Flat Iron: Beauty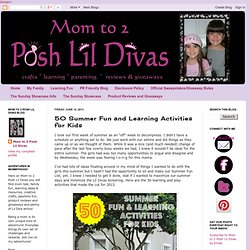 I took our first week of summer as an "off" week to decompress. I didn't have a schedule or anything set to do. We just went with our whims and did things as they came up or as we thought of them. While it was a nice (and much needed) change of pace after the last few overly busy weeks we had, I knew it wouldn't be ideal for the entire summer. The girls had way too many opportunities to argue and disagree and by Wednesday, the week was feeling l-o-n-g for this mama. I've had lots of ideas floating around in my mind of things I wanted to do with the girls this summer but I hadn't had the opportunity to sit and make our Summer Fun List, yet.
50 Summer Fun and Learning Activities for Kids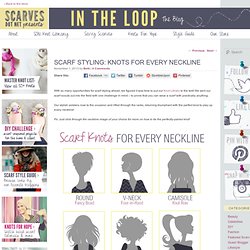 How to Wear a Scarf with Any Neckline
With so many opportunities for scarf styling ahead, we figured it was time to put our Knot Library to the test! We sent our scarf scouts out into the field with one challenge in mind – to prove that you can wear a scarf with practically anything. Our stylish soldiers rose to the occasion and rifled through the racks, returning triumphant with the perfect knot to play up every neckline!
Arm Knitting Tutorial - How-To | simplymaggie.com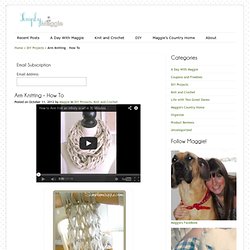 Posted on October 11, 2012 by Maggie in DIY Projects, Knit and Crochet As some of you may know I knit and crochet. I am by no means an advanced knitter, I like to keep it simple so I am just trying to perfect my knit stitch and purl stitch, which if you don't know are the two most basic knitting stitches. For the past year I have started so many projects and have only completed a couple due to it just taking too long and I give up! I work full time and yes knitting is a relaxing way to end the night, but let's face it! Sometimes we are just too tired to focus on a project…am I right?
Gapminder: Unveiling the beauty of statistics for a fact based world view. - Gapminder.org
mefl97s4BH1qihh0eo2_r1_500.jpg (JPEG Image, 454 × 750 pixels) - Scaled (68%)