Marionetterebel
Jane Hall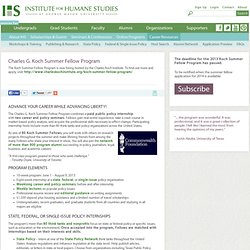 Advance your career while advancing liberty! The Charles G. Koch Summer Fellow Program combines a paid public policy internship with two career and policy seminars.
Charles G. Koch Summer Fellow Program | The Institute for Humane Studies
Alternative Altars | The Bold Bride
Alternative Altars: Trees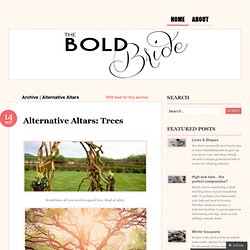 Quinoa-Black Bean Casserole Recipe by SP_STEPF
World's Best (and Easiest) Salmon Recipe by VRAKLIS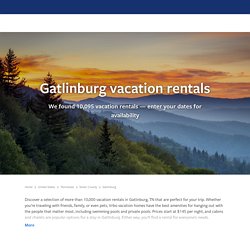 High Chalet Condos Vacation Rental - VRBO 300144 - 0 BR Gatlinburg Condo in TN, Anytime Getaway - Rates Reduced - Cozy, Relaxing Retreat
Minimum stay:Contact owner Internet:Yes Pets considered:No Wheel chair accessible:No Anytime Getaway, furnished and decorated by an older couple for older couples.
Map Shoes ∙ How To by Mandy C
Sky Harbor Resort Gatlinburg Cabin Rentals on VRBO
Rosette Half Up + Traditional Loose Curl | Sidewalk Ready – Everyday Fashion Blog – Kayley Heeringa
19 DIY Projects For The Travel Obsessed
I wanted to share these easy DIY tote bags because they are the perfect handmade gift-vehicle, and it's that time of year (although I'm refusing to listen to any Christmas music yet)! I made these totes for my bridesmaids, flower girl and ring bearer and gave them out after our rehearsal dinner. I loved how they came out, and stuffed them with all kinds of stuff – toys, coloring books and candies for the flower girl and ringbearer, and lavender soap, flip-flops, personalized dress hangers, robes and all the essential bridesmaid survival kit stuff for my 'maids.
DIY Monogrammed Tote Bags | MIXED METHOD
Single Stem Oversized Origami Photo Prop from Designs by Leah R Hood
Looking for a fun and unique alternative to fresh flowers for your wedding?
At Project Wedding we have thousands of photos to serve as inspiration for your wedding.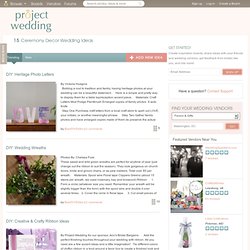 Ceremony Decor Wedding Ideas - Diy Wedding Ideas
Single Stem Oversized Origami Photo Prop from Designs by Leah R Hood
Want to keep your guests entertained and keep them chatting all night long? This design includes room for 8 questions about you and your new hubby, while asking your guests for their best advice for the couple in a fun Mad Lib! Choose your own fonts, flourishes, colours and questions to create a completely personalized catcher!
Wedding Madlib Cootie Catcher (pdf Printable) from DarlingGirlPaper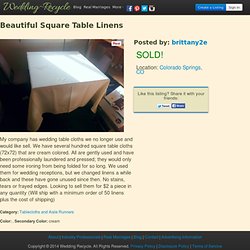 My company has wedding table cloths we no longer use and would like sell. We have several hundred square table cloths (72x72) that are cream colored.
Beautiful Square Table Linens
Audrey Bruno
A Cake You Can Eat for Breakfast and Dessert
Rhinestone Heart Satin Rose Wedding Garter by ElegantGarterShop
PMF
Custom Wedding Cake Topper UP inspired wedding by 100original
TAUGHT : China - Videos, Stories, Photos, and Blogs from CIEE Teach Abroad Participants in Chile : CIEE Teach Abroad : Teach English in China : Teaching Overseas : Teaching Jobs China : Teaching Korea
Find out why so many people want to Teach in China! What is the real experience like for those who have gone before you? Whether you're interested in living and teaching China for the language, professional networking, adventure, culture and history, or the thrill of immersing in some of the world's most exhilarating cities; you will probably find a perspective within these pages that relates to you! Check out the videos, stories, photos, and blogs of real CIEE Teach Abroad participants in China.
Uncommon and lovely, they're the perfect baby names for creative, unique families. When you give your child an offbeat name, you're ensuring that she'll stand out from her first days at the hospital to every graduation ceremony. Standing out isn't for everyone, but it's a surefire way to make a statement. If you believe that names influence destiny, you'll know that you're naming a bold little girl with a bright future. Offbeat baby girl names This mix of baby girl names gives you options from nature, mythology, literature and more.
Offbeat baby names for girls
Baby Middle Names for... - Middle Name Ideas
If you are looking for a popular baby boy name like Jacob or Mason, our list from the Social Security Administration's top baby names might be for you. However, if you want a more unique name, check out our list below! Underrated and unique boy names
Baby boy names with serious swagger
The Lost Sea is America's Largest Underground Lake and Registered National Landmark. Because of the Civil War History within the caverns the Lost Sea has also been designated a Civil War Trail Marker. Your trip to Lost Sea will begin with a guided tour through Craighead Caverns, given this name because of the Cherokee Chief who once owned the caverns. This involves a ¾ mile round trip walk.
The Lost Sea Adventure Mobile Home
Sleek Makeup i-Divine Ultra Mattes V2 Darks Palette:Amazon:Beauty
Room Essentials® Shadowbox Frame : Target Mobile
Coffee Filter Flowers - Think Crafts by CreateForLess
Urban Decay Naked : www.maccosmetic-me.com
Loans that change lives
Royal PURPLE Round Neck
Mix Color Chinese Paper
Teach English in Korea. Best ESL jobs in Korea.
Ion Titanium Platinum Gator Flat Iron 1": Beauty
Bio Ionic OnePass NanoIonic 1" Straightening Iron: Beauty
Ion One Stroke Perpetual Heat Flat Iron: Beauty
Hand Printed T Shirts and Apparel for the Romantic by neenacreates
50 Summer Fun and Learning Activities for Kids
How to Wear a Scarf with Any Neckline
Arm Knitting Tutorial - How-To | simplymaggie.com
Gapminder: Unveiling the beauty of statistics for a fact based world view. - Gapminder.org
mefl97s4BH1qihh0eo2_r1_500.jpg (JPEG Image, 454 × 750 pixels) - Scaled (68%)