Fashion Trends
OFF TO NEW HORIZONS My dearest Hopehope-Readers 2013 is a year of big changes for me, not only that I've become a mother I've also enjoyed my 5 month-blogging-time-out. … OFF TO NEW HORIZONS My dearest Hopehope-Readers 2013 is a year of big changes for me, not only that I've become a mother I've also enjoyed my 5 month-blogging-time-out. … OFF TO NEW HORIZONS My dearest Hopehope-Readers 2013 is a year of big changes for me, not only that I've become a mother I've also enjoyed my 5 month-blogging-time-out. …
Flip-Zone, online fashion magazine: collections & fashion shows
Fashion Resources: Fashion & Design Industry
Fashion Snoops
TRENDZINE Fashion trend forecasting service
The Infomat Network of Companies. Search or browse thousands of articles, products and reviews on Fashion, Home and Learning.
WWDMAGIC | the MAGIC Marketplace
View Publications issues november/december 2011
Men's Wear News
It was a movie filled weekend here in The Kingdom. And strangely Amy Adams seemed to keep popping up in most of them! It was a quietly charming Amy that appeared in a film I have been looking forward to for the longest time - Spike Jonze's Her. Set in the Los Angeles of the slight future, the film follows Theodore Twombly, played wonderfully by Joaquin Phoenix, a lonely man who makes his living writing touching, personal letters for other people.
Kingdom Of Style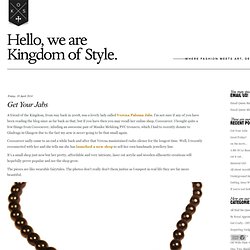 Friday, April 4, 2014 On the Street……Sixteenth St., New York Yes, it's still that cold in New York! I love how the b&w of the image places the focus on the texture of these two beautiful coats!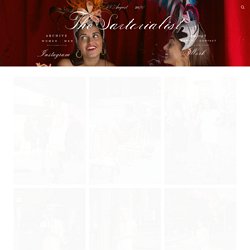 Latest Fashion Trends 2011/2012 for Women
Accurate Trend Forecasts | fashion trends | fashion forecasts
[Fort Wayne], January 15, 2014 - Vera Bradley, a leading designer of women's handbags and accessories, welcomes the New Year with a new Chief Merchandising Officer, Sue Fuller. In this newly created position, Fuller will build and communicate a compelling vision for Vera Bradley's growth through line and brand extensions. As a senior leader in charge of the brand's direction and execution, she will ensure the consistency of Vera Bradley's brand DNA...read more