Fashion Trends
OFF TO NEW HORIZONS My dearest Hopehope-Readers 2013 is a year of big changes for me, not only that I've become a mother I've also enjoyed my 5 month-blogging-time-out. … OFF TO NEW HORIZONS My dearest Hopehope-Readers 2013 is a year of big changes for me, not only that I've become a mother I've also enjoyed my 5 month-blogging-time-out. … OFF TO NEW HORIZONS My dearest Hopehope-Readers 2013 is a year of big changes for me, not only that I've become a mother I've also enjoyed my 5 month-blogging-time-out. …
Flip-Zone, online fashion magazine: collections & fashion shows
Fashion Resources: Fashion & Design Industry
Fashion Snoops
TRENDZINE Fashion trend forecasting service
The Infomat Network of Companies. Search or browse thousands of articles, products and reviews on Fashion, Home and Learning.
WWDMAGIC | the MAGIC Marketplace
View Publications issues november/december 2011
Men's Wear News
When I declare I'm not a gadget person, Grande Empress Gillian laughs herself senseless. I honestly don't think of myself that way but then I look around The Palace and I have to accept that maybe I am. There are gadgets everywhere... Back in the days before digital cameras, most weekends meant buying a disposable camera which we then used to document our adventures.
Kingdom Of Style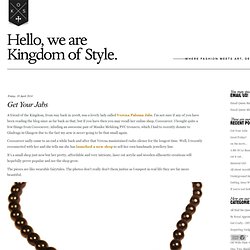 Friday, April 4, 2014 On the Street……Sixteenth St., New York Yes, it's still that cold in New York! I love how the b&w of the image places the focus on the texture of these two beautiful coats!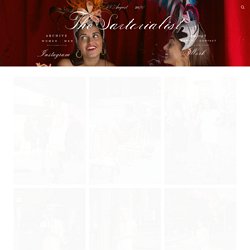 Latest Fashion Trends 2011/2012 for Women
Accurate Trend Forecasts | fashion trends | fashion forecasts
By Senay GOKCEN, Editor-in-Chief [New York], March 27, 2014 - As the summer is just around the corner, POVERTY FLATS by rian's color pop Flap Satchel should be one of your IT bags for your resort wardrobe. Known for it's modern contemporary styling and it's use of unique materials, we LOVE rian bags, that's for sure.