Blogues
Bonnet d'âne. C'est classe ! Les rythmes et les postes, les postes et les rythmes...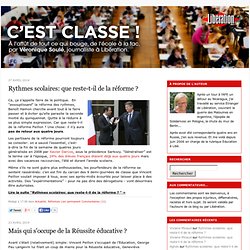 Ça a le mérite d'être clair. A peine arrivé rue de Grenelle, Benoît Hamon est confronté à deux dossiers sensibles: la réforme des rythmes scolaires et les créations promises — et très attendues — de 54 000 postes. On lui souhaite du courage. Top 100 Education Blogs. Education blogs are becoming a means for educators, students, and education administrators to interact more effectively than ever before.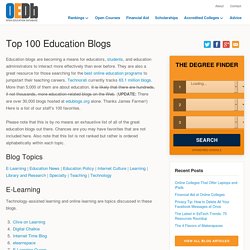 They are also a great resource for those searching for the best online education programs to jumpstart their teaching careers. Technorati currently tracks 63.1 million blogs. More than 5,000 of them are about education. It is likely that there are hundreds, if not thousands, more education-related blogs on the Web. Helene Dufour. Brigitte Prof - Ressources pour les enseignants du primaire.
---