Photo
Omeka, un outil inspiré de wordpress pour diffuser une collection numérique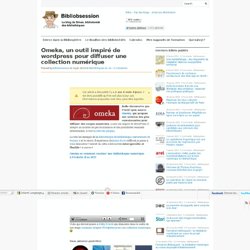 Cet article a été publié il y a , il est donc possible qu'il ne soit plus à jour. Les informations proposées sont donc peut-être expirées. . L'outil est inspiré de WordPress. Il intègre un module de géo-localisation et des possibilités vraiment intéressantes, à voir la liste des plugins . Le très bel exemple de la Bibliothèque de bibliothèque universitaire de Rennes 2 et le retour d'expérience de Julien Sicot suffiront je pense à vous démontrer l'intérêt de cette solution très !
Pour illustrer son blog, trouver des photos gratuites et libres de droits n'est pas toujours évident. Dans tous les cas, consulter les conditions d'utilisation est important : vous pourrez ainsi bénéficier de photos de qualité gratuitement, en respectant le droit d'auteur et les souhaits du photographe ou du dessinateur. Les photos gratuites peuvent rarement être utilisées dans le cadre d'un projet commercial. Mais certains sites proposent bel et bien ce type d'images ! Vous pourrez donc les utiliser pour illustrer un produit ou les pages de votre site marchand, en toute légalité.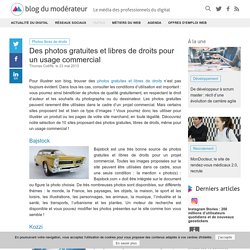 ywozI.png (Image PNG, 1490x1188 pixels)
TMN-CanWeDate.png (Image PNG, 1900x1200 pixels)
Journal de campagne
If your computer permits you to view these photographs in full-screen mode, we recommend it. It was a small room, at the top of the house. For a time, it was home to tropical fish. Later, two pet mice slept there, in a home made of fruit crates.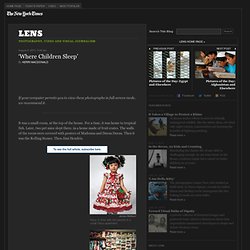 James Mollison's Photos of Children's Bedrooms Are a Commentary on Class and Poverty