Blogs
Blog – Ben Krogh | On Failure, interview creatives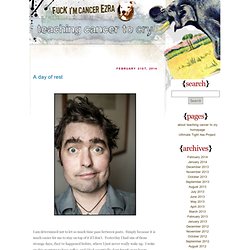 I went back and read my last post and I'm amazed that it is even as coherent as it is. I was sitting in the office writing that post, with fairly constant interruption.. from my step father, sitting in his rocking chair in my folks living room by the fireplace where we were watching the football game, wondering if he could fetch me a drink.. "No thanks, I'm fine for now."
teaching cancer to cry
Happy Snappy: Finland vs Scotland
Jaana: December has been quite mild and cloudy and overall a dark month, but yesterday's Winter Solstice means that daylight starts increasing again. Today the length of day is 3h 34m, sunrise at 10:29 AM, sunset at 2:03 PM. Kia: December has been very wet and yet unseasonably warm. Today the length of day is 6h 59m, sunrise at 8:46 AM, sunset at 3:45 PM. A reminder of how our sceneries looked like in November, October, September, August, July, June, May, April, March, February and January. Hyvää Joulua!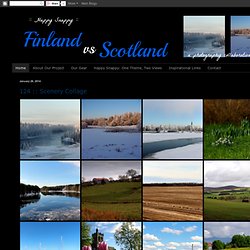 dit is olga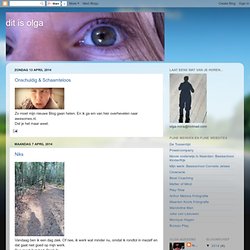 Vandaag ben ik een dag ziek. Of nee, ik werk wat minder nu, omdat ik rondtol in mezelf en dat gaat niet goed op mijn werk. Dus moet ik in bed.
eigen blog: Marieke Riedijk grafisch vormgever
14mrtWat kost een huisstijl? Hoe duur is een logo? Wat is de prijs voor ontwerp van een jaarverslag? Graag ontvang ik een offerte voor een nieuwsbrief, huisstijl, website … Regelmatig ontvang ik via het contactformulier op mijn site dit soort verzoeken. Vaak eenvoudige vragen zonder verder enige toevoeging of hoogstens wat summiere uitleg.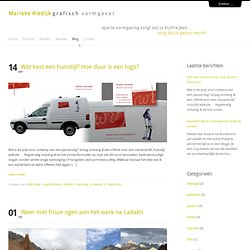 weblog Octaview
We zitten momenteel in een Suits-periode, de mens en ik. Dat is een serie. Over twee advocaten in mooie pakken.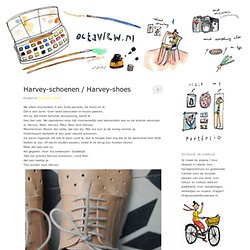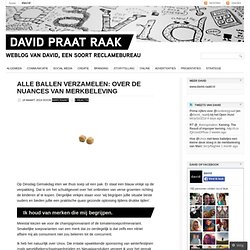 21 augustus 2013 door marcraakt Zit een man op de bank voor de tv. Zegt de man tegen zijn vrouw, die naast hem zit: "wat een leuke commercial die van EMTÉ".
david praat raak – weblog van david, een soort reclamebureau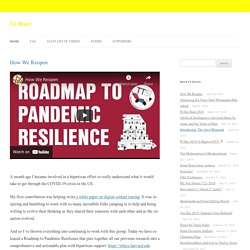 Vi Hart: Blog
Sometimes I start with a simple thought on Twitter, decide to take it to the next level, and before I know it things have gone entirely out of hand and I've gone from a simple tweet about missing NY bagels to a fully produced bagel love song posted on SoundCloud in a matter of hours. This time, it started with some simple microwave advice. I ended up live-tweeting while I made a video in 2 hours, and I figured I should get it all formatted in a post before it disappears into the unsearchable depths of twitter forever. Might as well add some further details on what went on too, if you're interested in a thorough case-study of how one might go about making a weird video.
Simone de Jong