Blogs
Posted under Blog , Posted Around a month ago, I rejoined Dribbble after a year of being removed. I had been on the network before, and after a negative experience with another designer and a client from a shot that was posted, I decided to quietly say "Adios".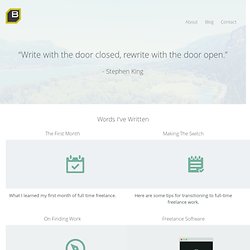 Blog – Ben Krogh | On Failure, interview creatives
teaching cancer to cry
Happy Snappy: Finland vs Scotland
dit is olga
eigen blog: Marieke Riedijk grafisch vormgever
08 aug Ontdekking van 'the hidden kingdom' Upper Mustang Tot voor kort was Upper Mustang, het 'koninkrijk van Lo' in Nepal verboden gebied voor buitenlanders. Pas sinds 1992 wordt een beperkt aantal bezoekers toegelaten met een speciaal permit. Robert en ik hoorden bij de gelukkigen dit jaar. Ik ben net terug met een hoofd vol nieuwe beelden, ervaringen, geuren, kleuren en smaken.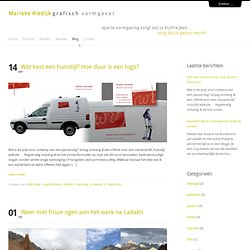 weblog Octaview
david praat raak – weblog van david, een soort reclamebureau
Simone de Jong