House Related 3
Mon blog déco
Blue in the Facade
10 Coolest Hidden Doors and Secret Passageways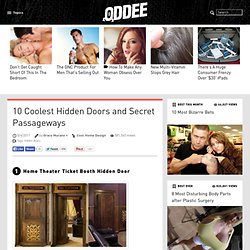 Home Theater Ticket Booth Hidden Door If you are big fan of unique hidden doors and cool home theaters, the Home Theater Ticket Booth Door from Creative Building Resources (CBR) combines the best of both worlds.
Inspiring Interiors
interior divine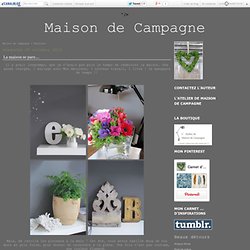 Un lieu d'exception !
Maison de Campagne - Page 1 - Maison de Campagne
Oliveaux
PORCHLIGHT INTERIORS
LOPPISLIV
Little Emma English Home
Romantiska Hem
Belle Francaise Interiors
COTE DE TEXAS
LoftLife Magazine - The Loftstyle Guide to Life in the City - Loft Blog
A Beautiful Abode
A Beautiful Abode
pink wallpaper
Interior Groupie
Vintage Home
Birch + Bird Vintage Home Interiors
vintage simple
Completely Coastal -Beach + Nautical Decor, Interiors, Crafts + more.
Winchester Mystery House | Atticmag | Kitchens, Bathrooms, Interior Design
The Winchester House may be more odd than mysterious.
House Tours | Atticmag | Kitchens, Bathrooms, Interior Design
Interior Design | Atticmag | Kitchens, Bathrooms, Interior Design
My Romantic Home
living space
Chinoiserie Chic
Ticking and Toile
Hello all my long lost internet friends! I actually have missed you.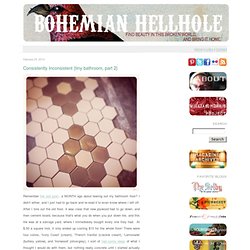 bohemian hellhole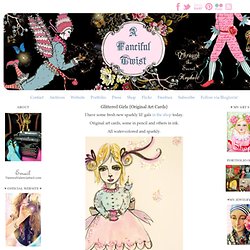 A Fanciful Twist
2014, it's here. I wish you the bestest of the most wonderful goodnesses, now and always.
City Cottage
Daisy Pink Cupcake
THEPEAKOFCHIC.COM
Décor de Provence
Via [freshome.com] Hey!
interior design « Sharona Design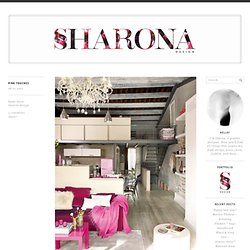 DESDE MY VENTANA
20 Bizarre Hotels by Luggage Online
Are you tired of staying at the same popular hotel and motel chains and resorts everywhere you go?