Start ups
What´s SamyRoad? on Vimeo
GoVenture World
Startup of the Week – Itembase: the online inventory service that's conquering the US
Keeping track of receipts and purchases might not be the sexiest concept for a startup but there's no denying that it's appealing for other reasons: Practical, effective and time-saving are words that spring to mind when looking at Berlin-based startup Itembase. These traits are arguably ones that will get the team of three cofounders further than their flashier counterparts. Itembase wants to be users "online inventory for everything", giving consumers the ability to organise their online purchase plus providing post-purchase support. And so far it's working: Itembase has lured close to 100,000 users to the service since launching last August.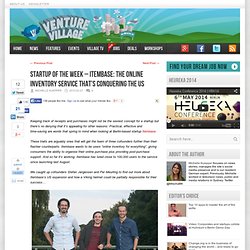 Confirmación del registro. Click Post
Klash • Challenge accepted.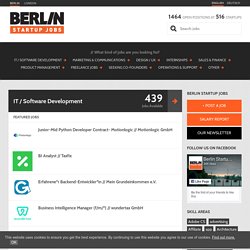 Technical Product Manager // Moboqo Moboqo is a premium mobile advertising network that works with leading mobile game developers. We're looking for a Technical Product Manager to help develop our platform as well as act as a liaison between our account managers and clients. Read more » Electronics Engineer // LOCK8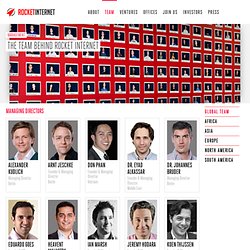 Team | Rocket Internet
Founder & Managing Director Africa and France Sacha is Managing Director of Rocket Internet France. Before joining Rocket Internet, Sacha Poignonnec worked for McKinsey in Paris and New York, focusing on Consumer Goods and Retail. He started his career with Arthur Andersen, and then participated in the creation of Accuracy, a corporate finance boutique based in Paris.
Drew Houston, Dropbox - Finding Your Way as an Entrepreneur [Entire Talk]
Big Art Mob
www.capsule.fm
Jobs | Rocket Internet
Online Marketing Manager | Yodle Careers
Digital Marketing Guides and Other Free Marketing Resources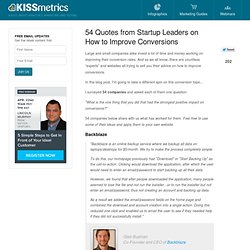 Large and small companies alike invest a lot of time and money working on improving their conversion rates. And as we all know, there are countless "experts" and websites all trying to sell you their advice on how to improve conversions. In this blog post, I'm going to take a different spin on this conversion topic... I surveyed 54 companies and asked each of them one question: "What is the one thing that you did that had the strongest positive impact on conversions?" 54 companies below share with us what has worked for them.
54 Quotes from Startup Leaders on How to Improve Conversions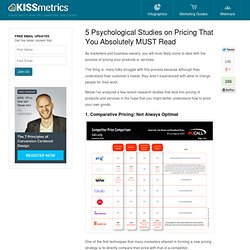 As marketers and business owners, you will most likely come to deal with the process of pricing your products or services. The thing is, many folks struggle with this process because although they understand their customer's needs, they aren't experienced with what to charge people for their work. Below I've analyzed a few recent research studies that dive into pricing of products and services in the hope that you might better understand how to price your own goods. 1. Comparative Pricing: Not Always Optimal
As a savvy internet user you might think no one clicks on Facebook ads. Wrong. Facebook is on track to make over $4 billion in revenue this year from advertising. Someone's clicking. How do you get them to click your ads? More importantly, how do you get them to buy your product?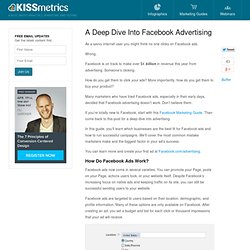 A Deep Dive Into Facebook Advertising - Learn How To Make It Work For Your Business!
Starting a business is exhilarating. Unfortunately, the "build it and they will come" theory doesn't hold much weight and those overnight success stories you hear about are often the result of behind the scenes years of hard work. Simply put, startup marketing is a unique challenge often times because of the limited resources, whether it's time, money or talent. You have to be sure every effort, no matter how small, is well-planned and flawlessly executed. And to make it even more difficult, the traditional marketing strategies don't always work.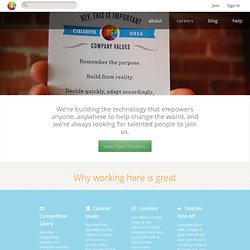 Anyone can change the world.
We're building the technology that empowers anyone, anywhere to help change the world, and we're always looking for talented people to join us. View Open Positions Why working here is great Competitive Salary
Aktuelle News Der richtige Wein zu Ostern Ostern ist die Gelegenheit, sich mit Familie und Freunden um den Tisch zu versammeln und richtig zu schlemmen. Zu einem Festmahl gehört auch guter Wein. Was genau bei Dir auf den Tisch kommt, ist für die Wahl des Weines aber nicht so entscheidend. Wichtiger ist die Art der Zubereitung. mehr ...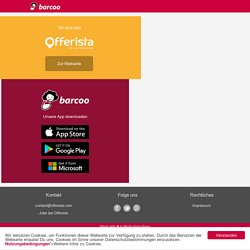 Friday at six | Monthly radioshow about startups in Berlin
Incubadora de empresas en Valencia. Startups y emprendedores | beCode
Ya ha pasado más de un mes desde que llegamos de nuestra aventura en la carretera. Ahora tenemos una mejor perspectiva de qué hicimos, porqué lo hicimos y de para qué nos ha servido. Ha sido un ejercicio duro. Intenso tanto física como mentalmente.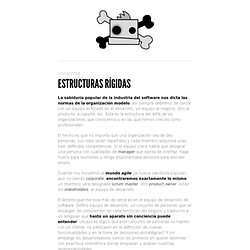 10 herramientas imprescindibles para emprendedores. « Antonio Torres
MissTechin, tecnología, internet y entretenimiento digital
Entrepreneurship: Which magazines cover European startups