Computer
Welcome aboard Oct 25
Video for Everybody is simply a chunk of HTML code that embeds a video into a website using the HTML5 <video> element, falling back to Flash automatically without the use of JavaScript or browser-sniffing. It therefore works in RSS readers (no JavaScript), on the iPhone / iPad (don't support Flash) and on many browsers and platforms. Thanks to the rapid adoption of HTML5 video happening right now, Video for Everybody isn't the only solution around.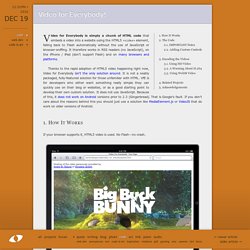 Introduction Windows NT/2000 does not come with a command-line 'kill' utility. You can get one in the Windows NT or Win2K Resource Kit, but the kit's utility can only terminate processes on the local computer.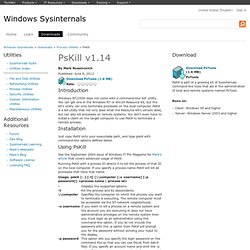 PsKill v1.12
PsExec
Introduction Utilities like Telnet and remote control programs like Symantec's PC Anywhere let you execute programs on remote systems, but they can be a pain to set up and require that you install client software on the remote systems that you wish to access.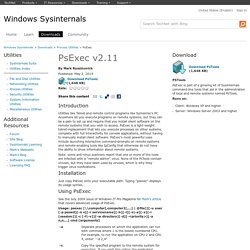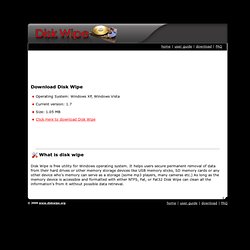 Download Disk Wipe Operating System: Windows XP, Windows Vista Current version: 1.7 Size: 1.05 MB Click Here to download Disk Wipe What is disk wipe
Download Free Disk Wipe
3 - Introduction to Expression Web 4 Tutorial
VMware P2V Process - Part 1
Think you know how to use photoshop? [VIDEO]
Download time calculator
Bandwidth to Filesize calculator
Do you like these tools and you want to do something back? I have an Amazon wishlist here! Keywords bandbreedte, bandbreite, bande passante, bandwidth, binaria, bit, bitrate, bytes, carrier, cd, cd-rom, compact, compression, convert, daten, Datenübertragung, disk, disque dur, données, dvd, equivalent, festplatte, filesize, firewire, Geschwindigkeit, gigabyte, harddisk, hitachi, ibm, kanaalcapaciteit, kilobyte, kompression, limit, maxtor, megabyte, overdracht, per second, per seconde, petabyte, por segundo, pro Sekunde , rate, seagate, snelheid, speed, storage, terabyte, throughput, transfer, transferencia, Übertragungsrate, usb, velocidad, vitesse, western digital Page provided by Peter Forret - Remarks to tools@forret.be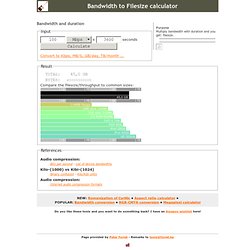 If you've ever built your own PC, you know it can be a rewarding and cost-saving experience. But unless you're really fluent in pin counts and socket shapes, remembering which pieces go where requires a lot of Googling. Reddit user Proteon shared a fantastic image that itemizes all the ports, connectors, sockets, cards, slots and cables you'll need to identify when piecing your baby together. The valuable resource quickly reached the front page of /r/pics, and Redditor zeug666 pointed out in the comments that the poster was created by deviantART user Sonic840.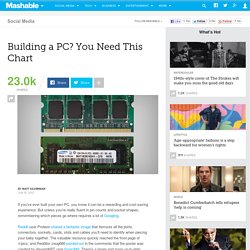 Building a PC? You Need This Chart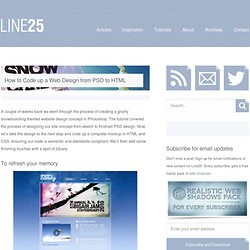 A couple of weeks back we went through the process of creating a gnarly snowboarding themed website design concept in Photoshop. The tutorial covered the process of designing our site concept from sketch to finished PSD design. Now, let's take the design to the next step and code up a complete mockup in HTML and CSS, ensuring our code is semantic and standards compliant.
How to Code up a Web Design from PSD to HTML
Most important parameters supported by Windows Media Player 7 and later: obj = document.getElementById("VIDEO");
How to embed Windows Media Player in HTML document | Resources | Mioplanet
Background Sound In IE But Not Firefox - HTML & CSS
For those of you that follow me, you are probably already know that I recently redesigned my post footer.
How-To: Create Custom Share Buttons For All The Popular Social Services - ATLChris | Chris Lentz