Miscelánea.
Always like dis: Archive
Revista Picnic - Konstruktor - Cámara fotográfica armable
Otter Bookbinding - Otterbookbinding | General and Craft bookbinders
Would you like to learn bookbinding or improve your skills?
Bookbinding Courses - Otterbookbinding | General and Craft bookbinders
Edit Article Edited by Zzzmmm1, Flickety, Glutted, BR and 29 others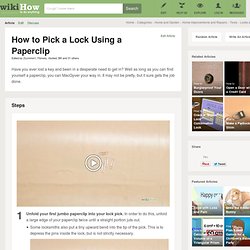 Economist Rap Battle: Hayek vs. Keynes
Buy a printable PDF in English and in French.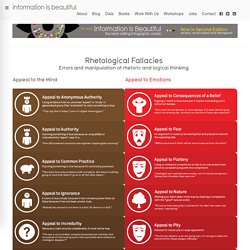 Altimetría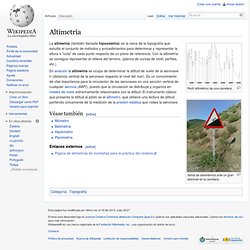 Perfil altimétrico de una carretera.
Artist Books
Still Life Meets Performance Art | AnOther | Reader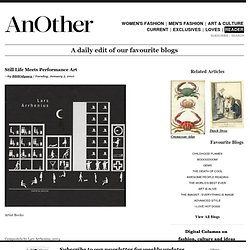 random index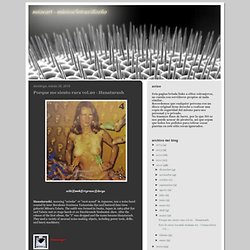 Porque me siento rara vol.20 - Hanatarash
Hanatarashi, meaning "sniveler" or "snot-nosed" in Japanese, was a noise band created by later Boredoms frontman Yamantaka Eye and featured Zeni Geva guitarist Mitsuru Tabata.
Yamataka eYe - Re...Remix?
Puzzling
Yamantaka Eye (Boredoms, Hanatarash, Naked City) and well-known visual artist and Juke/19 mastermind, Shinro Ohtake, launch a new genre they call "Puzzle Punk" by creating this fake compilation of 24 bands packaged in a stunning book of Ohtake's illustrations.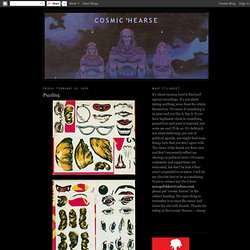 Los 10 libros más difíciles de terminar (FOTOS)
1 La Noche del Gargantua
Welcome to YouTube!
Canal de GuruGarompa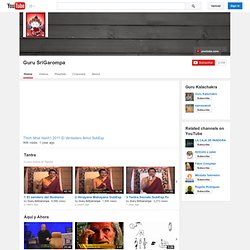 Diccionario de lo intraducible: 24 palabras que no tienen equivalente fuera de su idioma
Si el lenguaje es un ser vivo, lo correcto sería hablar en plural y pensar cada uno de los idiomas existentes en el mundo como una especie única, emparentada quizá con otros pero con características únicas en cada caso: colores, formas, rasgos singulares como los que distinguen a un animal de otro, a una planta, a una bacteria. En este sentido cada lengua posee expresiones propias que, orgullosamente, se presentan como intraducibles a otros idiomas, recipientes de prácticas culturales, hábitos, costumbres seguidas en años y años de historia que vienen a cifrarse en un puñado de letras, en unas cuantas palabras que, como el mítico aleph borgesiano, contienen en su minúsculo microcosmos una vasta realidad social, subjetiva, colectiva y al mismo tiempo personalísima.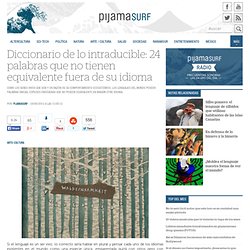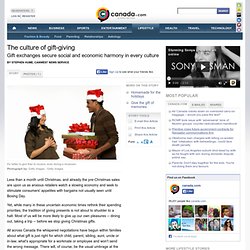 It's better to give than to receive, even during a recession.
The culture of gift-giving
"Ahora no tengo nada. Soy una persona sin techo, pero ante todo una persona libre"
LA VIDA SIN DINERO: Heidemarie Schwermer
Downshifting: El arte de vivir mejor con menos
Si un árbol cae en medio del bosque y no hay nadie ahí para escucharlo, ¿hace ruido? A partir de Aristóteles, y posteriormente y más profundamente a partir de Descartes, la filosofía y la ciencia occidental se han sustentado en la idea de que el sujeto, tal como es, está en condiciones de obtener el conocimiento total y verdadero de la realidad a partir de lo que es capaz de percibir y analizar, sin necesidad de que se deba operar en su percepción o en su consciencia transformación alguna.
El fundamento de la psiconáutica
Cámara Kirlian
Síntomas de una época: Apofenia
The Time-Lapse Photography Guide | Untamed Science
Vivimos en el pasado: 8 fascinantes paradojas del tiempo y la percepción
La muerte, el arte de la mutación (o la mariposa dorada de la alquimia
Isidor Sadger, el discípulo olvidado que reveló el lado oscuro de Sigmund Freud
I Ching
Harakiri
Look in art: July 2011
Navaja de Ockham
La poligamia: El amor entre Sartre y Simone de Beauvoir | | Lovahólicos Anónimos