Miscelánea.
Always like dis: Archive
The reaction to my dating website profile... "Let's be honest. This whole malarky is pretty time consuming. Maybe for you ladies it's even more so. I don't know how many men are contacting the same ones I'm interested in.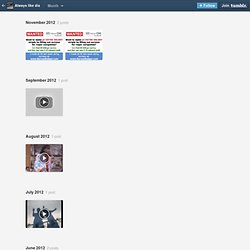 Revista Picnic - Konstruktor - Cámara fotográfica armable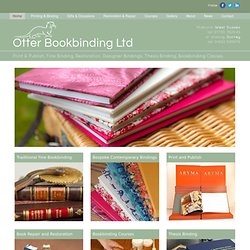 Otter Bookbinding - Otterbookbinding | General and Craft bookbinders
Whether you're looking for a fine bespoke binding for a treasured book, would like to have a beautifully presented photo album or gift made, have a book which needs restoring, or simply want to get your thesis bound, Marysa and her team at Otter Bookbinding have the skills and flair to produce something to suit you. Besides binding books we also offer a printing and publishing service for individuals and organisations. Book printing is offered from a single book to a large publishing run. For those requiring a high specification leather book binding we offer a bespoke traditional book binding service.
Would you like to learn bookbinding or improve your skills? Otter Bookbinding offers courses to help you master the craft. They are for all abilities, from beginners upwards. All materials and tools are provided.
Bookbinding Courses - Otterbookbinding | General and Craft bookbinders
Edit Article Edited by Zzzmmm1, Flickety, Glutted, BR and 31 others Have you ever lost a key and been in a desperate need to get in? Well as long as you can find yourself a paperclip, you can MacGyver your way in. It may not be pretty, but it sure gets the job done. Ad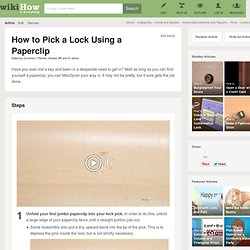 Economist Rap Battle: Hayek vs. Keynes
Buy a printable PDF in English and in French. Read the French version – Thanks to Gilles Peyroux. See a text-only version http://bit.ly/rhetological We've now has Rhetological translated into German, Italian and Spanish.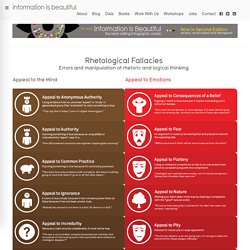 ECONSTORIES is a media channel dedicated to exploring the world of economics with visual storytelling and entertainment. Economics is a study of rich and complex human interaction, exchange and individual values. No one story can capture it all. Our goal is to help people appreciate the economic way of thinking and empower them to apply it to what they see and hear around them, while recognizing the limits of our knowledge in complex world. "The curious task of economics is to demonstrate to men how little they really know about what they imagine they can design." - F. A .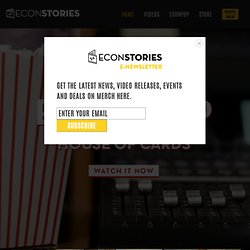 Altimetría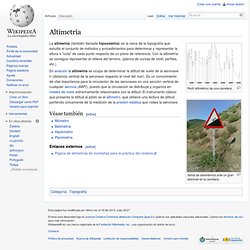 Perfil altimétrico de una carretera. Señal de advertencia ante un gran desnivel en la carretera. La altimetría (también llamada hipsometría) es la rama de la topografía que estudia el conjunto de métodos y procedimientos para determinar y representar la altura o "cota" de cada punto respecto de un plano de referencia. Con la altimetría se consigue representar el relieve del terreno, (planos de curvas de nivel, perfiles, etc.). En aviación la altimetría se ocupa de determinar la altitud de vuelo de la aeronave h (distancia vertical de la aeronave respecto al nivel del mar).
Still Life Meets Performance Art | AnOther | Reader
random index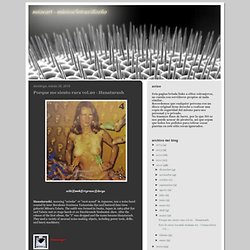 Porque me siento rara vol.20 - Hanatarash
Hanatarashi, meaning "sniveler" or "snot-nosed" in Japanese, was a noise band created by later Boredoms frontman Yamantaka Eye and featured Zeni Geva guitarist Mitsuru Tabata. The outfit was formed in Osaka, Japan in 1984 after Eye and Tabata met as stage hands at an Einstürzende Neubauten show. After the release of the first album, the "I" was dropped and the name became Hanatarash. They used a variety of unusual noise-making objects, including power tools, drills, and heavy machinery.
Yamataka eYe - Re...Remix?
Puzzling
Yamantaka Eye (Boredoms, Hanatarash, Naked City) and well-known visual artist and Juke/19 mastermind, Shinro Ohtake, launch a new genre they call "Puzzle Punk" by creating this fake compilation of 24 bands packaged in a stunning book of Ohtake's illustrations. All the tracks by puzzle punk bands with names like City Band, Do Good, Ha Ha Ha, Poo, Rapebeatles, Dr. Drugland, Wipe Out Shock Shoppers, and MC5 or 6, are in fact the work of Eye and Ohtake. Like the Hanatarash/Evil Moisture collaboration posted some time back, this is more like Hanatarash than anything else, but you also get Ohtake's weird collage/found object design/sound sense.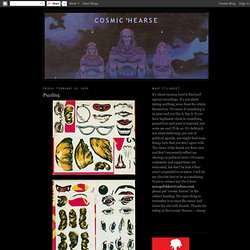 Los 10 libros más difíciles de terminar (FOTOS)
1 La Noche del Gargantua
Welcome to YouTube! The location filter shows you popular videos from the selected country or region on lists like Most Viewed and in search results.To change your location filter, please use the links in the footer at the bottom of the page. Click "OK" to accept this setting, or click "Cancel" to set your location filter to "Worldwide". The location filter shows you popular videos from the selected country or region on lists like Most Viewed and in search results.
Canal de GuruGarompa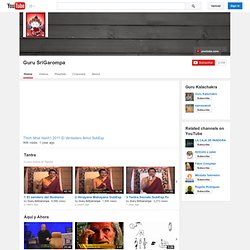 Diccionario de lo intraducible: 24 palabras que no tienen equivalente fuera de su idioma
Si el lenguaje es un ser vivo, lo correcto sería hablar en plural y pensar cada uno de los idiomas existentes en el mundo como una especie única, emparentada quizá con otros pero con características únicas en cada caso: colores, formas, rasgos singulares como los que distinguen a un animal de otro, a una planta, a una bacteria. En este sentido cada lengua posee expresiones propias que, orgullosamente, se presentan como intraducibles a otros idiomas, recipientes de prácticas culturales, hábitos, costumbres seguidas en años y años de historia que vienen a cifrarse en un puñado de letras, en unas cuantas palabras que, como el mítico aleph borgesiano, contienen en su minúsculo microcosmos una vasta realidad social, subjetiva, colectiva y al mismo tiempo personalísima.
The culture of gift-giving
LA VIDA SIN DINERO: Heidemarie Schwermer
Downshifting: El arte de vivir mejor con menos
El fundamento de la psiconáutica
Cámara Kirlian
Síntomas de una época: Apofenia
The Time-Lapse Photography Guide | Untamed Science
Vivimos en el pasado: 8 fascinantes paradojas del tiempo y la percepción
La muerte, el arte de la mutación (o la mariposa dorada de la alquimia
Isidor Sadger, el discípulo olvidado que reveló el lado oscuro de Sigmund Freud
I Ching
Harakiri
Look in art: July 2011
Navaja de Ockham
La poligamia: El amor entre Sartre y Simone de Beauvoir | | Lovahólicos Anónimos