Miscelánea.
Always like dis: Archive
Otter Bookbinding - Otterbookbinding | General and Craft bookbinders
Would you like to learn bookbinding or improve your skills? Otter Bookbinding offers courses to help you master the craft. They are for all abilities, from beginners upwards.
Bookbinding Courses - Otterbookbinding | General and Craft bookbinders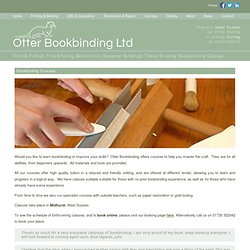 Edit Edited by Zzzmmm1, Flickety, Glutted, BR and 21 others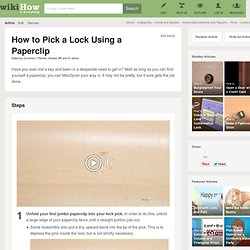 www.cetteadressecomportecinquantesignes.com/Luigi.Serafini.-.Codex.Seraphinianus.pdf
Economist Rap Battle: Hayek vs. Keynes
Buy a printable PDF in English and in French .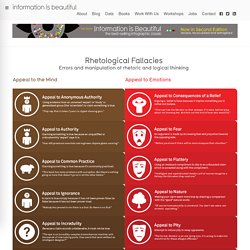 Altimetría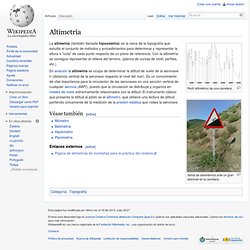 Perfil altimétrico de una carretera.
Artist Books
Still Life Meets Performance Art | AnOther | Reader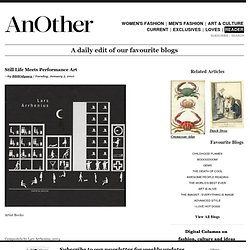 random index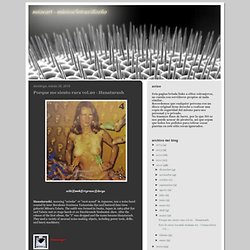 Porque me siento rara vol.20 - Hanatarash
Hanatarashi , meaning "sniveler" or "snot-nosed" in Japanese, was a noise band created by later Boredoms frontman Yamantaka Eye and featured Zeni Geva guitarist Mitsuru Tabata.
Yamataka eYe - Re...Remix?
Puzzling
Yamantaka Eye (Boredoms, Hanatarash, Naked City) and well-known visual artist and Juke/19 mastermind, Shinro Ohtake, launch a new genre they call "Puzzle Punk" by creating this fake compilation of 24 bands packaged in a stunning book of Ohtake's illustrations.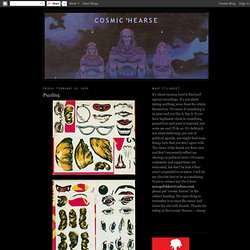 Los 10 libros más difíciles de terminar (FOTOS)
1 La Noche del Gargantua
Welcome to YouTube!
Canal de GuruGarompa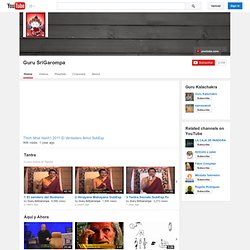 Diccionario de lo intraducible: 24 palabras que no tienen equivalente fuera de su idioma
Como los seres vivos que son y en razón de su comportamiento ecosistémico, los lenguajes del mundo poseen palabras únicas, especies endógenas que no poseen equivalente en ningún otro idioma. Si el lenguaje es un ser vivo, lo correcto sería hablar en plural y pensar cada uno de los idiomas existentes en el mundo como una especie única, emparentada quizá con otros pero con características únicas en cada caso: colores, formas, rasgos singulares como los que distinguen a un animal de otro, a una planta, a una bacteria. En este sentido cada lengua posee expresiones propias que, orgullosamente, se presentan como intraducibles a otros idiomas, recipientes de prácticas culturales, hábitos, costumbres seguidas en años y años de historia que vienen a cifrarse en un puñado de letras, en unas cuantas palabras que, como el mítico aleph borgesiano, contienen en su minúsculo microcosmos una vasta realidad social, subjetiva, colectiva y al mismo tiempo personalísima.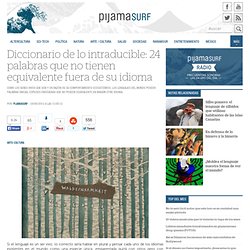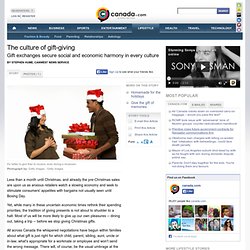 It's better to give than to receive, even during a recession.
The culture of gift-giving
"Ahora no tengo nada. Soy una persona sin techo, pero ante todo una persona libre"
LA VIDA SIN DINERO: Heidemarie Schwermer
Downshifting: El arte de vivir mejor con menos
Aunque en la filosofía occidental el conocimiento es indisociable del observador individual, existe una corriente secreta, la psiconáutica, que explora lo real desde diversos estados de conciencia: porque la verdad no puede ser percibida y comprendida desde un único punto de vista. Si un árbol cae en medio del bosque y no hay nadie ahí para escucharlo, ¿hace ruido? A partir de Aristóteles, y posteriormente y más profundamente a partir de Descartes, la filosofía y la ciencia occidental se han sustentado en la idea de que el sujeto, tal como es , está en condiciones de obtener el conocimiento total y verdadero de la realidad a partir de lo que es capaz de percibir y analizar, sin necesidad de que se deba operar en su percepción o en su consciencia transformación alguna.
El fundamento de la psiconáutica
Fotografía obtenida con una cámara Kirlian de unas monedas (objetos inanimados, sin vida).
Cámara Kirlian
Síntomas de una época: Apofenia
The Time-Lapse Photography Guide | Untamed Science
Vivimos en el pasado: 8 fascinantes paradojas del tiempo y la percepción
La muerte, el arte de la mutación (o la mariposa dorada de la alquimia
Isidor Sadger, el discípulo olvidado que reveló el lado oscuro de Sigmund Freud
I Ching
Harakiri
Look in art: July 2011
Navaja de Ockham
La poligamia: El amor entre Sartre y Simone de Beauvoir | | Lovahólicos Anónimos