Reference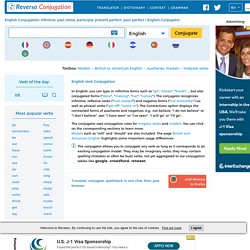 In English, you can type in infinitive forms such as go, abide, break … but also not remember, hurt oneself, come in, go back ... The conjugator recognizes infinitive, reflexive and negative forms as well as phrasal verbs. The Contractions option displays the contracted forms of auxiliaries and negatives, e.g.: not believe: « I do not believe » or « I don't believe », see: « I have seen » or « I've seen », « I will go » or « I'll go »...
Welcome to the 419 Eater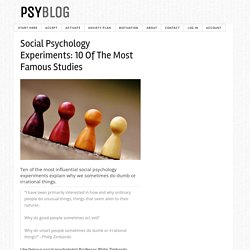 Ten of the most influential social psychology studies. "I have been primarily interested in how and why ordinary people do unusual things, things that seem alien to their natures. Why do good people sometimes act evil? Why do smart people sometimes do dumb or irrational things?" –Philip Zimbardo Like eminent social psychologist Professor Philip Zimbardo (author of The Lucifer Effect: Understanding How Good People Turn Evil), I'm also obsessed with why we do dumb or irrational things.
The 12 Kinds of Ads
View topic - HOWTO: Create your custom firmware image
Speed Test | Home