Great Videos
Cinevault - The Largest Collection of Classic Films Online. Filmes - Gênero. The Birth of a Nation The most successful and artistically advanced film of its time, The Birth of a Nation has also sparked protests, riots, and divisiveness since its first release.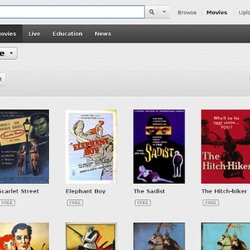 The film tells the story of the Civil War and its aftermath, as seen through the eyes of two families. The Stonemans hail from the North, the Camerons from the South. When war breaks ou... EUscreen - Providing online access to Europe's television heritage. Watch Free Documentaries Online | Documentary Heaven. THRU YOU | Kutiman mixes YouTube.
Great-Ads. Filmes que ensinam. Cuppa Coffee Studios » Broadcast. Top 50 movie special effects shots. CRITERIA FOR THIS LIST:This is not a list of 'iconic' SFX shots, such as the opening shot in Star Wars or the final shot in Back To The Future, etc.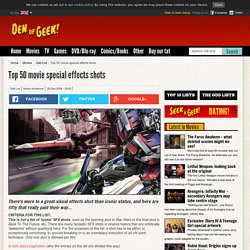 There are many fantastic SFX shots in cinema history that are artistically 'awesome' without qualifying here. For the purposes of this list, a shot has to be either a) exceptionally convincing, b) ground-breaking or c) an exemplary execution of an oft-used technique. Only one shot is allowed per film. Free HD stock footage. Publicult - Filmes em Domínio Público. ASIFA-Hollywood Animation Archive. Improv Everywhere | We Cause Scenes. Another Title | Motion + Art + Design + Culture. Cracked.com - Video Site. 50 Incredible Stop Motion Videos - Smashing Magazine. Advertisement Stop motion animation is one of the hottest areas of film-making today.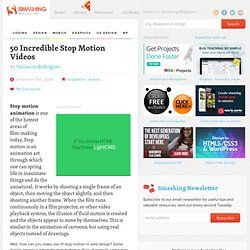 Stop motion is an animation art through which one can spring life in inanimate things and do the unnatural. It works by shooting a single frame of an object, then moving the object slightly, and then shooting another frame. Translations | Talks in Portuguese (Brazil) Where's the new design?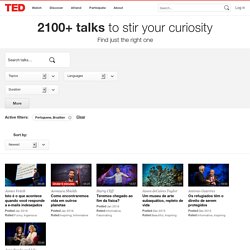 Much of TED.com has been redesigned, but we're updating pages on a rolling basis. Learn more about how we're rebuilding TED.com.
---