Design refs
GO-Gulf
LogoYeah | Italian Web and Logo Design
Faq 1) Sarei interessato, quali sono le tempistiche? I processi di progettazione e di consegna sono estremamente rapidi ed efficienti.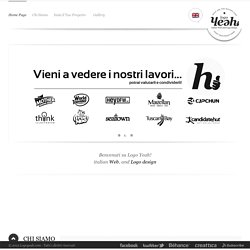 Núcleo de Design Social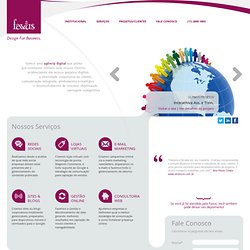 RedesSociais LojasVirtuais E-mailMarketing Realizamos desde a análise de qual rede social empresas devem estar presentes até o gerenciamento do conteúdo publicado. Criamos lojas virtuais com tecnologia de ponta, Magento Commerce, e todo suporte ao Google e estratégia de comunicação para captação de vendas. Criamos campanhas online via e-mails marketing, newsletters, disparamos os e-mails e fazemos todo o gerenciamento de retorno.
Criação de Sites, Design Gráfico, SEO, Gestão de Design, PSD to CSS e Webwriting - Favus | Design For Business
Hoje me deparei com um vídeo que mostra muito bem a ignorância que está presente em nossa televisão, juntamente com tanto preconceito! Um participante do programa "Se ela dança, eu danço" primeiramente foi massacrado pela roupa e por dizer que iria interpretar "O lago dos Cisnes" numa versão "popping". Julgado pelo nome (John Lennon), pela roupa e pela capacidade artística, o garoto simplesmente calou a boca dos jurados mostrando, o que pra mim, foi uma das mais emocionantes e inusitadas apresentações da cena da morte do cisne, até mesmo mais do que a do "Cisne Negro", pelo drama corporal da morte. Parabéns ao John, o verdadeiro artista… vergonha em SBT, em contratar pseudocelebridades preconceituosas para representá-los!
peugeotptimist_valentin
Visual Effects: 100 Years of Inspiration
Elabora Mídia - Arte Para Cds Dvds e Poster - Book Fotográfico
2014 RIBA Research Trust Awards Brandimage Creates New Cards for Europcar Privilege ProgramEuropcar is extending its loyalty program to include new advantages and is launching a new "Elite VIP" category to reward its most loyal customers. Earthquakes: How Well Are We PreparedThe Center for Architecture will host a panel discussion, titled, "Earthquakes How well are we prepared," on March 24. Michael Graves: A Case for Humanistic Solutions in Healthcare DesignThe New York School of Interior Design will host Michael Graves on March 26.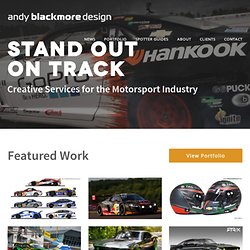 Andy Blackmore Design - automotive and livery design
Audi AG announced their 2014 TUDOR United Sports Car Championship campaign earlier today including an Audi R8 LMS Ultra for Californian based race team GMG. There was a strong desire from the team for a clean design with interesting finishes (more to come on that!) and not using the 'Blade' as a colorway divider. GMG has a cool graphic logo present on most of their race cars through the years, so wanted to isolate that out and make it integral to the livery. The livery will make its debut at the Rolex 24 at the end of January. Owner, Alex Welch will be joined by James Sofronas who took second place in the drivers championship of the Pirelli World Challenge.
Logonom.mp4
A Pino foi convidada para participar do 3° Fórum de Resíduos Sólidos , que começou hoje na Fiergs, e vai até o dia 15/06. O objetivo do Fórum é discutir medidas de gerenciamento de Resíduos Sólidos. O tema abordado nas palestras sobre o meio ambiente aborda desde o lado da religião, como difusora da educação ambiental nas comunidades à aspectos de sustentabilidade aliados ao mercado industrial. O Núcleo Pino tem feito a sua parte para contribuição de um meio ambiente mais sustentável. Desde 2006 adotamos o uso de papéis recicláveis para uso interno; o uso de copos descartáveis foi abolido; implantamos um sistema de coleta de todos os tipos de resíduos materiais, onde adotamos o método de reutilização dos mesmos. Utilizamos as chapas de poliestireno produzidas a partir de matéria prima reciclada.
Pino | Soluções em Comunicação Visual e Ponto de Venda
O Livro Pela Capa
Hybrid - PixelGeek Designs
Birthday Party Favors, Kids Birthday Favors, Favor Kits, Children's Birthday Favor Kits
A Carol é mais uma daquelas noivas que encanta! Antes do casamento, fizemos o chá de cozinha dela, seu convite e suas lembrancinhas Carol se casou no último dia 21, lá em Cuiabá, e para nossa alegria, algumas das lembrancinhas de seu casamneto foram feitas por nós!Foram leques, tags de carro com laço chanel (pedido da noiva), chinelos personalizados e porta guardanapos de laço chanel também, foram muitos laços na linda cor pistache!E olha só o e-mail que ela nos enviou, são estes gestos que nos deixam cada vez mais apaixonados pelo que fazemos! Fabiiiii ...
entrepaper - papelaria personalizada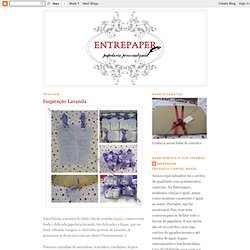 Landrin Confectionary
A new extraordinary comedy from Pixar! Rat Remy lives with his family in the basement of a house in Paris belonging to an eccentric old lady. Fed up with eating rubbish, Remy dares to dream of eating the finest of French foods, and even more dangerous is his ambition to become a master culinary chef, following in the footsteps of his idol, renowned French chef August Gusto. In time for the film's world release, Landrin presents a new chocolate egg collection featuring Remy, Linguini, Anton Ego, Skinner, Emile, Django, Gusto and the sympathetic Collette. The collection includes cool French gadgets and more!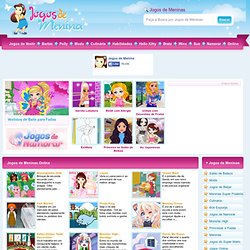 Jogos de Meninas
Jogos de Meninas Online Sonho de Fada Vista a bela fada dos sonhos! Deixe-a linda com roupas e acessórios maravilhosos. Detetive Ache as pessoas indicadas na imagem nesta muvuca. Mas seja rapido se o tempo acabar ... Adrielle Vista a Linda Adrielle paraum desfile de moda em são paulo.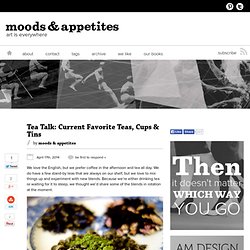 Moods and Appetites
One of my New Year's resolutions is to provide some useful, practical content on this blog and limit the number of frivolous posts. I mean, how many times can you harp on dying fruit in Dutch still life painting? Who needs that?
Zend Framework & Google Geocoding API today i learnt (from ZendCasts) how to get various … erm … "address infomation" with Google's Geocoding API. infomation provided … … arr upload so slow … maybe some other time … so the code … Zend Framework (Zend_Gdata) and Google Docs: Spreadsheets
Design Development Inspiration
Print Create | Creative Inspiration for Graphic Design and Print
Creative Business Card Design Ideas
Toggle navigation What are you working on? Dribbble is show and tell for designers. Learn more Sign up
Crashlytics introduces Android compatibility Amazing design work being done for our friends @Greenpeace in Argentina Dotspin's iOS and Android apps almost ready to launch, completely designed by ElipseAgency
Studio83®. A taste of revolutionary ideas, creative inspiration and design trends.
Web Inovadora - Seo, Marketing, Design, Programação e muito mais
Touchey Design Update - design ideas and inspiration
illustrasite.com - Home Design - Interior Decorating