Blogs
Visual Studies Major
(don't make me explain) Apr 10
Martin Arnold
All photos © Abelardo Morell.
Abelardo Morell: Camera Obscura (8 photos) | PDN Photo of the Day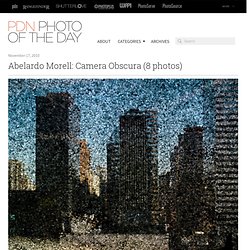 Marc Goodman | News and Latest Information | Onesheet
Follow Ur Bliss
Super Hadouken Entertainment | Join The Movement.
THE FUTURE
The exhibition, organized by The Costume Institute, celebrated the late Alexander McQueen's extraordinary contributions to fashion. From his Central Saint Martins postgraduate collection of 1992 to his final runway presentation, which took place after his death in February 2010, Mr. McQueen challenged and expanded the understanding of fashion beyond utility to a conceptual expression of culture, politics, and identity. His iconic designs constitute the work of an artist whose medium of expression was fashion. The exhibition featured approximately one hundred ensembles and seventy accessories from Mr. McQueen's prolific nineteen-year career.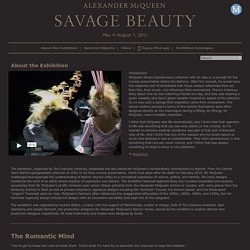 Brent Wahl
Son of Stern Presents…