Blogs
Visual Studies Major
(don't make me explain) Apr 10
Martin Arnold
All photos © Abelardo Morell. Above: Photographed with a tent camera on a rooftop capturing the view view of the Brooklyn Bridge. Abelardo Morell's camera obscura technique has taken him from photographing his own living room to interiors across the globe. "One of the satisfactions I get from making this imagery comes from my seeing the weird and yet natural marriage of the inside and outside", he says.
Abelardo Morell: Camera Obscura (8 photos) | PDN Photo of the Day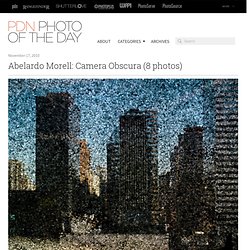 Marc Goodman | News and Latest Information | Onesheet
Follow Ur Bliss
Super Hadouken Entertainment | Join The Movement.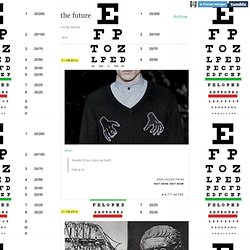 THE FUTURE
LULI RUSSOPhotographer and collage artist born in 1989 in Buenos Aires, Argentina. Since Russo was a little girl, she felt a strong attraction to writing and for the visual arts. She studied journalism and took film photography courses with Pedro Hasperué, a nude photography workshop with Lutz Matschke, a course of Art Direction with Martín Diez and painting and collage lessons with Aldana Duran.
The exhibition, organized by The Costume Institute, celebrated the late Alexander McQueen's extraordinary contributions to fashion. From his Central Saint Martins postgraduate collection of 1992 to his final runway presentation, which took place after his death in February 2010, Mr. McQueen challenged and expanded the understanding of fashion beyond utility to a conceptual expression of culture, politics, and identity. His iconic designs constitute the work of an artist whose medium of expression was fashion. The exhibition featured approximately one hundred ensembles and seventy accessories from Mr. McQueen's prolific nineteen-year career.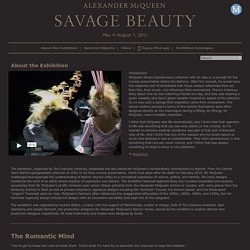 Son of Stern Presents…