QR Codes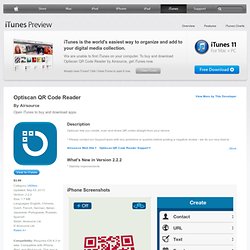 Description Optiscan lets you create, scan and share QR codes straight from your device. * Please contact our Support team with any problems or queries before posting a negative review - we do our very best to help! * "Overall, Optiscan is a really nice QR Code reader. … It's a full-featured app that should satisfy most users."
Optiscan - QR code scanner and generator for iPhone, iPod touch, and iPad on the iTunes App Store
Jaxo Systems • Information
QR Codes & Mobile Marketing for the Small Business Owner: Connecting Merchants With Their Customers (9781456347833): Michael Weir
Try pbSmart™ Codes FREE edition | QR Code & mobile marketing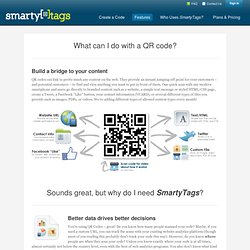 Features
Build a bridge to your content QR codes can link to pretty much any content on the web. They provide an instant jumping-off point for your customers – and potential customers – to find and view anything you want to put in front of them. One quick scan with any modern smartphone and users go directly to branded content such as a website, a simple text message or styled HTML/CSS page, create a Tweet, a Facebook "Like" button, your contact information (VCARD), or several different types of files you provide such as images, PDFs, or videos. We're adding different types of allowed content types every month! Better data drives better decisions
QR codes helpen je verkopen!
QR Code Printing Guidelines & Best Practices 32 × 32 mm or 1.25 × 1.25 inches, excluding quiet zone (the white space included around the QR Code in the EPS) is the minimum size that guarantees that ALL camera phones on the market can properly read the QR Code. 26 × 26 mm or roughly 1 square inch, excluding quiet zone covers 90% of the phones on the market. - OUR CURRENT RECOMMENDATION The latest camera models, which have improved macro capabilities, can deal with QR Codes that are less than 10 mm (0.4 in) wide and high. For example, an iPhone 4 will be able to scan this size, but an iPhone 2/3.x with 2.0 megapixel camera and no autofocus may not. For good reader accuracy good contrast between the background and the bar color itself is very important. The bar code should have a dark color on a light background.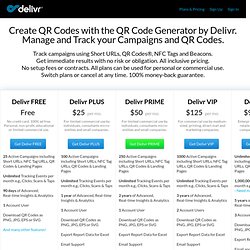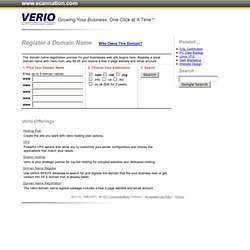 Mobile Marketing: it's why you are here! It's no secret. The smartphone revolution is in full swing. Every day, more and more people are turning to their smartphones for everything from email and messaging, to social networking, to media entertainment, and most lately, for spending their hard-earned money. As the technology continues to expand and the service providers continue to meet those demands, we can position you to take full advantage of the MILLIONS of new potential customers diving into the smartphone revolution each year.
Marketing in Hand for mobile smartphone 2D QR Barcodes