Eros Arts
Depictions of nudity. The nude figure is mainly a tradition in Western art, and has been used to express ideals of male and female beauty and other human qualities.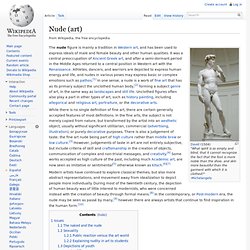 It was a central preoccupation of Ancient Greek art, and after a semi-dormant period in the Middle Ages returned to a central position in Western art with the Renaissance. Athletes, dancers, and warriors are depicted to express human energy and life, and nudes in various poses may express basic or complex emotions such as pathos.[1] In one sense, a nude is a work of fine art that has as its primary subject the unclothed human body,[2] forming a subject genre of art, in the same way as landscapes and still life. Unclothed figures often also play a part in other types of art, such as history painting, including allegorical and religious art, portraiture, or the decorative arts. While there is no single definition of fine art, there are certain generally accepted features of most definitions. Art nude. List of fetish artists. Example of fetish art.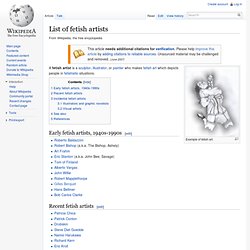 A fetish artist is a sculptor, illustrator, or painter who makes fetish art which depicts people in fetishistic situations. Early fetish artists, 1940s-1990s[edit] Recent fetish artists[edit] Nude photography. Nude photography is any photograph which contains an image of a nude or semi-nude person, or an image suggestive of nudity.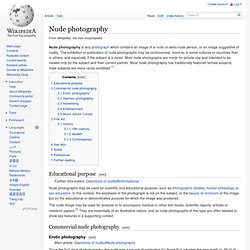 The exhibition or publication of nude photographs may be controversial, more so in some cultures or countries than in others, and especially if the subject is a minor. Most nude photographs are made for private use and intended to be viewed only by the subject and their current partner. Most nude photography has traditionally featured female subjects; male subjects are more rarely exhibited.[1] Women in photography. An early woman amateur photographer.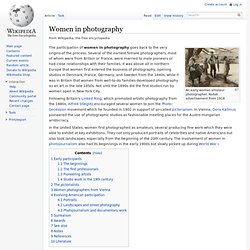 Kodak advertisement from 1918 The participation of women in photography goes back to the very origins of the process. FEPN - Festival Européen de la photo de nu - Arles. Gérard Vallet Photographe Bordeaux. L'art de la séduction - Silvia nue - Photos érotiques. Martial Lenoir. Bob GIORGI photographe. Arix. The Erotic Review. Members who sign up for a FREE basic membership: Have partial access to viewing provider profiles.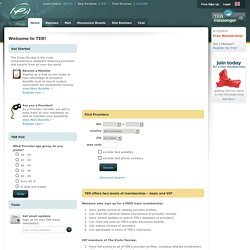 Can read the General Details text portion of provider reviews. Have limited abilities to search TER's database of providers. Anton -Anatoly Pavlovitc Solomoukha Fon Krigin. Entree. Nude Photography Erotic Fine Art Gallery Beautiful Women. Diderote. Nudes: Photo Images by Francois Benveniste Photography. Sirithil.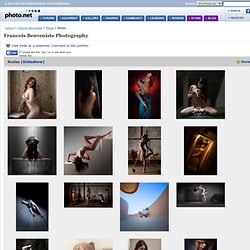 The boudoirSubmitted: 16-Sep-11 10:35Ratings: 30, 5.20 averageViews: 16949Size: 750x750 190K Tags: Ziggy. Free Photos | Igor Amelkovich Photography. ::: Jacek Pomykalski - photographie de nu artistique | fine art nude gallery ::: Museum of Fine Arts, Boston | Joseph Cartright Photography. JS Fotografie. Hanks, Steve • watercolor paintings - Reproductions of paintings by famous artists • Gallerix.ru. Чаще всего говорят о его художественных способностях, но в молодости, основным увлечением Стива Хэнкса был спорт.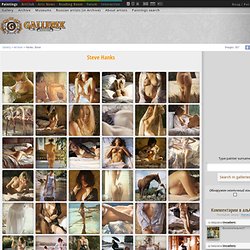 Хотя, его интерес к искусству рос вместе с тем, как взрослел Стив. В течение года он учился в Академии художеств Сан-Франциско, а позднее получил степень бакалавра изящных искусств в Калифорнийском колледже искусств и ремесел в Окленде, во времена взрывных шестидесятых годов. Свои первые работы в жанре карикатуры Стив писал карандашом и маслом, до тех пор, пока аллергия на масляные краски не заставила его экспериментировать с акварелью.
Адаптируя методики, Хэнкс научился создавать акварели настолько законченные и реалистичные, как будто они написаны маслом. К 1973 году работы художника начали получать признание. Pascal RENOUX - photography. Ron Harris Studio - Come Up To Beauty. Eric Traoré. Insomnia Gallery - Sensual Images. Beat A. Von Weissenfluh - Index Page. Jaime Ibarra Photography. JaimeIbarra on deviantART. Diva Photography, Creative Images of Women, Richard Williams. ANDRÉBRITO . FOTOGRAFIA. What The Christ? FASHION PHOTOGRAPHER RICHARD WARREN. Allan Teger's Bodyscape Gallery of Nude Fine Art Photography. Fashion, Fetish, Fine Art Nude and Portrait - Photographer Bryon Paul McCartney.
Marta Zawadzka - Official Website. Seattle Erotic Art Festival - Stay tuned for info about next year's Festival. Feaverish Photography. Jill Greenberg Studio :: About. Aeric meredith-goujon : : photography. Hakan Photography. Inked Girls. VEE SPEERS. Beat A. Von Weissenfluh - Index Page. Konstantin Alexandroff's Photography.
---