eBooks - epub
Sigil - ebook editor. Project code moved to Github The source code for Sigil is no longer being managed on Google Code.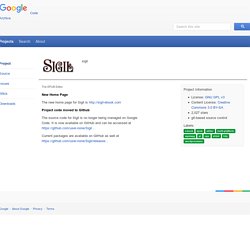 It is now available on GitHub and can be accessed at . Sigil is a multi-platform EPUB ebook with the following features: PDFUnlock! Audio & Video in ePub v3. One of the most obvious and impressive advantages that electronic books have over their print counterparts is the ability to contain moving images and sound.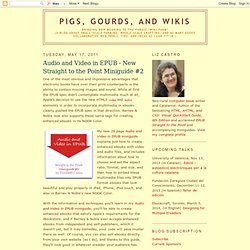 While at first the EPUB spec didn't contemplate multimedia much at all, Apple's decision to use the new HTML5 video and audio elements in order to incorporate multimedia in ebooks clearly pushed the EPUB spec in that direction. Barnes & Noble now also supports these same tags for creating enhanced ebooks in its NOOK Color.
---